How Long Before '12 Monkeys' Season 2?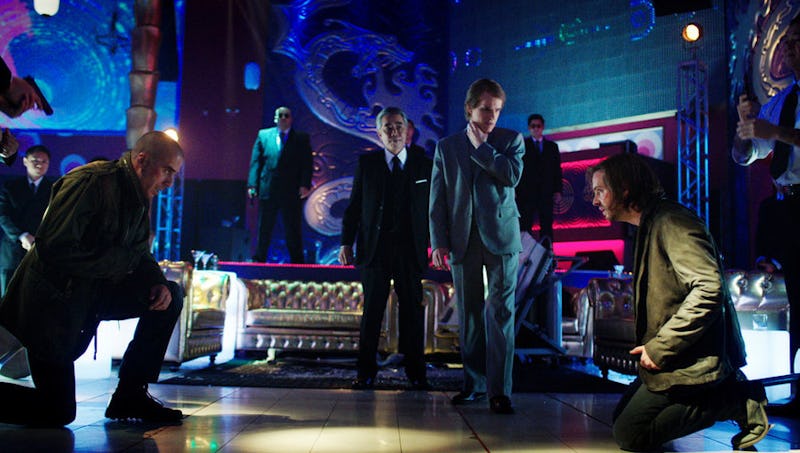 Whether you're talking about the movie or the TV show, 12 Monkeys is all about trying to either learn from the past or correct it to make the future even better. So, if Syfy had the chance to do it all again, would it still greenlight 12 Monkeys as a series? Yes, it most certainly would, as evidenced by the fact that the network greenlit the show for a second season. But, as with all things 12 Monkeys, the big question isn't if, but when. So, when will 12 Monkeys Season 2 air on Syfy?
Sadly, you're going to have to wait... a long time. Though the network made the announcement about a second season was in March, and the series is airing its finale on April 10, new episodes of the show won't be coming around again until 2016. That's too far away to announce an exact date, but my guess is that it'll exist in a similar timeframe as the first season: it'll likely premiere in the winter (Season 1 started in January), which would mean it'll run through the spring. That means you have at least seven months to watch and re-watch the first 13 episodes (and the movie) before it comes back. Maybe by then you'll have the time jumps figured out.
When the show returns, there will be a few personnel changes. "Series showrunner Natalie Chaidez will step down," The Hollywood Reporter notes. "The prolific producer will segue from the breakout series to showrun Syfy's upcoming Gale Anne Hurd drama Hunters, which she wrote. 12 Monkeys executive producers Terry Matalas and Travis Fickett — who created the Syfy show — will take over as showrunners on the series." Hopefully, Chaidez won't take all of the magic with her when she goes.
Matalas gave Entertainment Weekly a teeny-tiny tidbit about what might be in store for next year. It came up in a question about the fate of Oliver Peters. (There are minor spoilers in the following quote, FYI.) "Oliver Peters is still out there," he said. "He's a guy who has knowledge of the plague, but for now, Peters' story is done. Going into [12 Monkeys] Season 2, Cole and Railly are going to have bigger problems than just the plague."
Sounds intriguing. Too bad we're going to have to wait until next year, when 12 Monkeys Season 2 premieres, to figure out what Matalas is talking about.
Image: Syfy