Meet ModCloth's First Transgender Model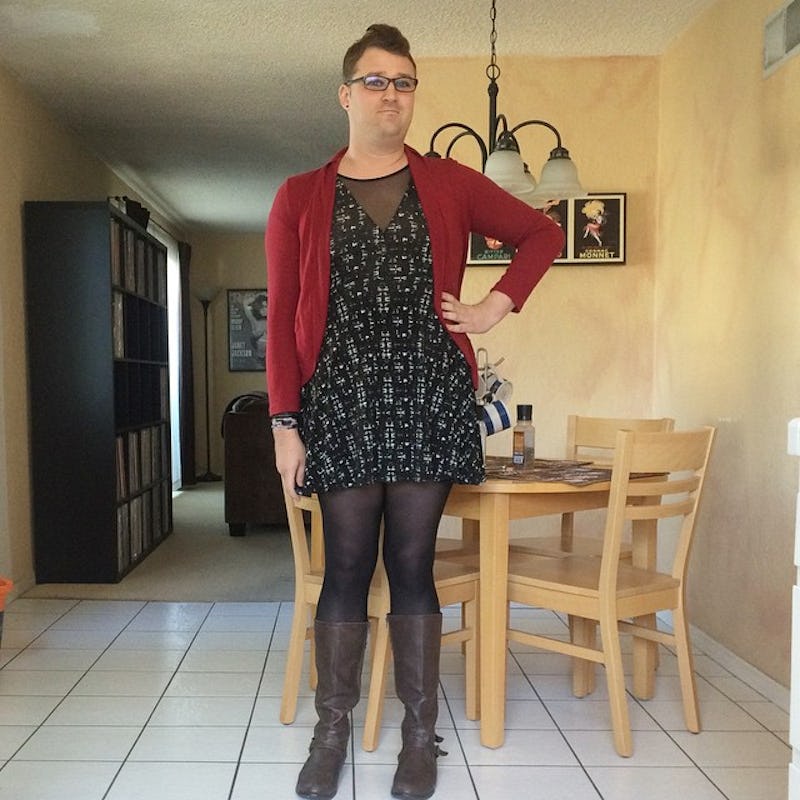 YAS! LGBTQIA community and allies, it's time to rejoice over yet another exciting and empowering feat: ModCloth named its first transgender model Rye Silverman and named a dress after her, too. Inspired by Silverman's love for "rockabilly-type stuff or circle skirts that have interesting prints on them," the dress, called "All About Rye," is a cute vintage-plaid piece with a precious sweetheart cut.
The dress is super fitting for Silverman because she seriously has the sweetest style that ranges from vintage to '90s kid. She was able to catch ModCloth's attention after contributing so much of her inspiration to the Style Gallery on their website. She told Brit + Co., "The Style Gallery did so much for me in regards to really gaining confidence to both assert my own style, as well as take risks and chances and draw inspiration."
ModCloth's #fashiontruth campaign was launched last September where they feature various women from their community to model what fashion means to them. This month, Silverman is not only the focus for the campaign, but she is also the first transgender community model. Werk. It.
Silverman told Buzzfeed, "I think there has started to be this great sea change towards real bodies and authentic beauty and I hope to see that continue. I know I'm a bit of an extreme case, but I still love the way we're really moving towards letting people see that they're beautiful." Not only is Silverman super cool, but she's also extremely thoughtful and well-spoken. I think I've found my newest role model!
Be sure to check out the "All About Rye Dress" on ModCloth, along with all of Rye's faves.
Images: ryesilverman/Instagram; ModCloth