11 Unexpectedly Romantic Cities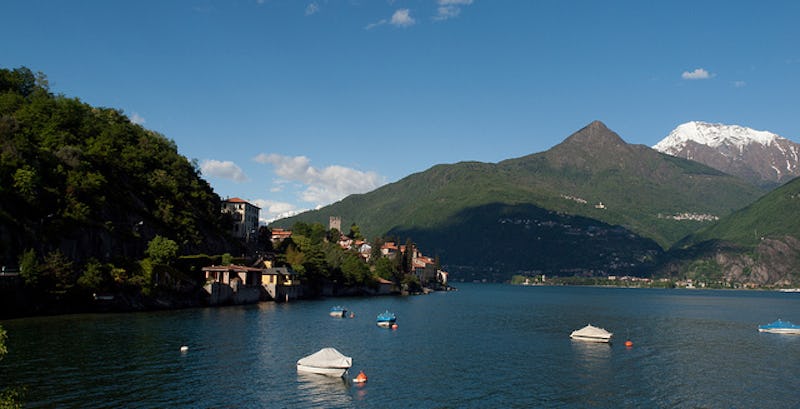 We all relish those precious escapes, as infrequently as they may occur. And, of course, the perfect romantic getaway has a lot to do with the person you are sharing it with. If you are with the right person — your person — anywhere can feel beautiful and special. But there's those magical spots: The beautiful cafes, the castles and landscapes that seemingly time has forgotten. Sharing a bottle of wine in a classic European city or in the rustic American woodlands can make you forget time as well, and just spend some time enjoying together. So, what what are the most romantic places? The ideal for you really depends on what you love. Is it wineries? Exploring ancient ruins? Sitting by the pool? Everyone has their own idea of perfection.
There's a lot of spots that get credit for being romantic. Those you'll see each and every romantic film set in, the locale of just about all romance novels. They are awesome, but there's so much more out there to enjoy.
While you may already be considering known romantic destinations like Paris or New Orleans for your next trip, the truth is there's a lot of beauty out there just waiting to be untapped. Those places will always be there, but enjoy these below spots before they get on everyone else's radar as well.
1. St. Augustine, Florida
Located on the northeast coast of Florida, St. Augustine celebrates its 450th anniversary this year, making it the oldest city in the nation. The town's old Spanish Colonial charm, quirky atmosphere and gorgeous views make it the perfect place to enjoy a romantic getaway.
"St Augustine is my favorite romantic city. It's under the radar in terms of trendiness, offers 16th century architecture as enticing as the local, fresh seafood, and has flat sand beaches that make even broad daylight totally love-inducing. There's enough nature, history, spirituality, and general happiness to make even the coldest heart feel something," says lifestyles expert Bryce Gruber.
2. Paso Robles, California
Known for its warm hospitality and rolling hills, Paso Robles is an unexpectedly romantic city and the perfect destination for romantic getaway. Whether interested in outdoor recreation, wine tasting or cultural attractions, Paso has a plethora of activities for you and your partner to do together. Nestled in the Santa Lucia Mountains of the Central California Coast, the city is home to expansive vineyards ideal for an afternoon bike ride or culinary treat. Couples will love strolling through the beautiful City Park – complete with majestic oaks and a picturesque gazebo – before enjoying an intimate dinner at one of Paso Robles' renowned restaurants.
3. Galena, Illinois
Recently named one of the best small towns in America by Fodor's Travel, this city nestled in the Mississippi River Valley strikes the perfect balance between historical charm and modern-day style. Carefully preserved nineteenth-century buildings house attractions, restaurants and inns. Couples could easily spend a full day tasting wine in nearby vineyards – and another dining at delicious destinations like One Eleven Main, shopping at the boutiques along Galena's Main Street and getting pampered at the Eagle Ridge Resort and Spa.
4. San Sebastian, Spain
The most beautiful urban beach of Europe, 19th century Belle Époque architecture and world-class dining – could there be a more romantic city in Europe? "In many ways, San Sebastian is like a mini Paris, but done in Basque style. In the 19th century Queen Maria Cristina fell in love with this majestic city on the Cantabrian Sea," says Patricia Palacios, co-founder of a destination website for the Basque Country, EuskoGuide. After building her summer residence here, many aristocrats and bourgeoisie followed. Today the posh and sophisticated Belle Époque era can still be felt in San Sebastian. "One of the best examples is the Maria Cristina Hotel, an elegant and luxurious 5-star hotel named in honor of the queen that has seen many Hollywood stars as guests such as Elizabeth Taylor and Brad Pitt," says Palacios.
5. Galway, Ireland
Galway, in the West of Ireland, is an incredibly romantic city says travel writer Rachel Faulkner. Cozy traditional Irish pubs with open fires and traditional music, wonderful warm atmosphere and friendly people, and its the birthplace of the very romantic Claddagh ring — what else could a romantic ask for? Consider driving to the spectacular wilderness of Connemara with rugged scenery and old Irish cottages and sunsets over Galway bay, says Faulkner.
While in Ireland, don't rule out a quick jump over to Cork or Dublin, two other nearby unexpectedly romantic Irish cities with lots of flavor.
6. Sedona, Arizona
With its otherworldly beauty, Sedona is the ideal choice for couples looking for a special place to spend time together––whether for a weekend, holiday, wedding or honeymoon. Sedona looks like a fairytale wonderland with crimson buttes, windswept spires, dramatic canyons and the shimmering waters of Oak Creek Canyon. There are many intimate hideaways and accommodations to suit every budget, wonderful places to dine, plenty of activities to share––and who can complain about a place that is filled with sunny skies for more than 300 days a year?
7. San Miguel de Allende, Mexico
This colonial jewel in central Mexico is simply gorgeous – colorful, beautiful, filled with flowering bougainvillea and meandering cobblestone streets, as well as the most striking architecture in Mexico. And let's not forget the mariachis serenading you with love songs in the Plaza, steps from the historic Parroquia cathedral (which is a vision in itself). San Miguel is an UNESCO World Heritage Site celebrated for its intact500-year-old Spanish architecture. The city has consistently been named among the top cities in the world for travelers by icons like Condé Nast Traveler. If you're visiting San Miguel, there's no finer place to stay than Hotel Matilda, where the glitterati of Mexico City go to dine, drink, see and be seen amidst the eye-popping contemporary art and lush décor of the award-winning hotel,with its amazing restaurant Moxi, by Mexico's top celebrity chef – Enrique Olvera.
8. Santo Domingo, Dominican Republic
Winding cobble stone streets, beautiful piazzas, candlelit restaurants and live music in public squares at night make this city perfect for a romantic stroll in the moonlight, says Perrie Hartz, Associate Editor at Fodor's Travel.
9. Philadelphia, Pennsylvania
Amazing food in beautiful, historic locations makes this city perfect for a romantic weekend getaway and a few special meals, says Hartz. Areas like Rittenhouse Square and Old City have a quaint feel to them, and during the summer, festivals along the waterfront and at the Ben Franklin Parkway make for beautiful nights out under the stars.
10. Edinburgh, Scotland
Everything about this city is romantic. The narrow stone streets, the green parks, and especially the sprawling castle. "And while most people think of London when they want to take a weekend getaway to the UK, Edinburgh is smaller, quieter, and caters much more to couples who want a little less bustle and a little more quality time," says Hartz. The views of the castle at night with all the lanterns glowing and candles lit in the windows are just magical.
11. Lake Como, Italy
The world's favorite bachelor, George Clooney, found love on the coasts of Como, and visiting, it's easy to see how. This incredibly picturesque spot a short train ride from Milan and minutes from the Swiss border is a gorgeous town will you'll find endless truffles and perfect pastas and risotto, lazy cafes and wine bars, and seductive villas made for — well — seduction. There's a lot to do and see in the always-changing landscape of Italy, and a lot of it is incredible. But make a stop here to just simply relax and enjoy the company of your love.
Images: FrancoFolini/Flickr; floridashistoriccoast.com; travelcalifornia.com; galena.org; sansebastianturismo.com;Aaron&Caro/Flickr; visitsedona.com; sanmigueldeallenderealestategallery.com; godominicanrepublic.com; visitphilly.comvisitscotland.comdiscovercomo.com