6 DIY Mother's Day Gifts That Look Expensive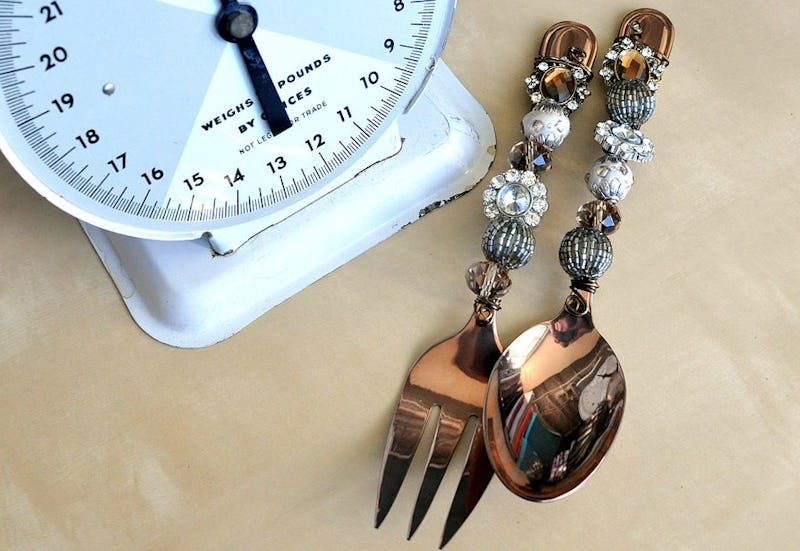 With Mother's Day fast approaching, it's time to start thinking about how you'll show mom just how much you love her. It's always more fun to go the homemade route — which is why our friends at Hometalk have rounded up six amazing DIY Mother's Day gifts that are way more personalized and heartfelt than the flowers you end up sending last minute every year. Get started now, and be all set for when the big day arrives.
Weren't the old days great, when a Mother's Day gift meant a colorful, melted plastic cup stuck to a pin that you made in preschool? How about those macaroni necklaces that she couldn't have looked more thrilled to receive? Back then, there was no worrying what she would like, or stressing about prices — there was only pride and pleasure to be giving your beloved mom a gift that celebrated how amazing she was.
Today, most people opt for flowers. No one is at fault here — flowers are pretty, everyone likes them, and they don't break the bank. But instead of giving your mom the usual token of gratitude, this year, dare to be original and make your Mother's Day gift yourself. Don't worry, it won't turn out like that macaroni necklace your mom says she still has but never wears — these Mother's Day gifts look like they've been ordered from a high-end home goods catalog, but they've got that special personal touch.
1. Wire Wrapped Utensils
These beautiful serving pieces are totally customizable, so you can choose your mom's favorite colors and patterns to really make her Mother's Day. Not only will she adore opening this gift, she'll love showing it off anytime company comes for dinner.
Project via Anne @Way of the Glue Gun
2. Chalk Art Coasters
Chalk art is a playful yet stylish way to surprise your mom on her day. Add designs, pictures, or words to dress up a few simple slate coasters for the perfect way to say, "sorry about the glasses I always left on the coffee table, mom, but I really do love you."
Project via Karen @The Graphics Fairy
3. Decoupaged Candles
Your mother will love displaying this elegant collection of decoupaged candles on the mantel, coffee table, or perched on the bathroom shelf. And not only is it a sweet gift to give, but this DIY is also super fun to make. Heck, invite her to make some with you, and give the gift of bonding time!
Project via Vesna @Home Chic Club
4. Photo Collage Letters
While pictures are always nice, make your collage a drop more personal and decorative with a wonderfully chaotic collage made with large wooden letters. These picture-packed monograms are perfect for adding interest to a gallery wall, or placed on a nightstand or dresser top.
Project via Tara @Anything & Everything
5. Button Napkin Holders
If your mom is the hosting type, give her a set of graceful napkin holders, DIYed with love by you. These sweet little table ornaments are super easy to cook up, and they look delicate enough to be designer. Make sure to get all the right materials to match your mother's tableware.
Project via Carolyn @Homework
6. Trinket Dish
Give mom a classy place to rest her jewelry, or even keys, with a stamped clay dish she can display proudly on her dresser or countertop. Once your bowl is cooked, add all the color and details you know your mom will love. The best part? This charming gift is made with ingredients you can find in your pantry!
Project via Jessica @Mad in Crafts
For more gorgeous DIY crafts for Mother's Day, check out our crafts page on Hometalk!