Jenna Jameson Keeps Bumming Us Out: Here Are 6 Ways To Regain Your Faith in Humanity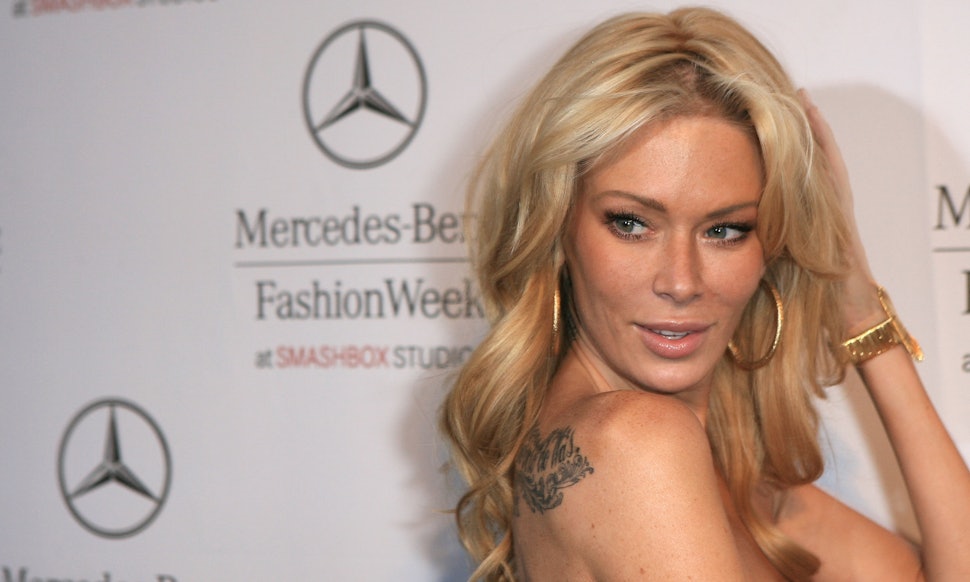 Katy Winn/Getty Images Entertainment/Getty Images
Unfortunately, Jenna Jameson didn't give just one awful, incoherent interview to promote her new erotic novel. As it turns out, she took her slurred words on a mini-book tour. And while some of us can laugh at this embarrassing display, afterwards, an inevitable creeping emptiness like the cold chill of darkness in Jameson's seemingly empty eyes creeps in. This display isn't hilarious, it's crushingly sad.
But there's a way to keep from letting her bring you down. While we don't recommend any form of mind-eraser (that'll just make things worse), here are six ways to replace the image of Jenna with something uplifting and positive that proves there are plenty of things out there who we can be proud of.
Kristen Schaal's Smart Take On Sexy Halloween Costumes
In her segment on The Daily Show , Schaal breaks down the yearly annoyance that is the increasingly-sexy Women's Halloween costume, without tearing down the women who chose to don the skimpy outfits. It's classy, smart, and absolutely hilarious: all in all, the perfect response to the ever-present topic.
Image: Comedy Central
These 6-Year-Old Skaters Are Awesome
The Mary Sue features a video about these three 6-year-old skater girls — Relz Murphy, Sierra Kerr and Bella Kenworthy — who call themselves the Pink Posse. On their website, you can find tutorials as well as Pink Posse skate gear. It's just about as kick-ass as three 6-year-olds can get.
And if that doesn't make you smile, consider what Murphy's dad says about his little entrepreneur: "Watching your 6-year-old daughter hit tile in a 13-foot bowl, that is pretty cool, but watching her confidence grow — not just with skating, but in life — that's even better." Consider your heart warmed.
Image: Pink Posse
Puppies
They're still a thing. And their noses are still boop-able.
Image: db Photography
America's Starting to Chill Out, Man
However you slice it, the news that a majority of Americans believe in legalizing marijuana signals something good. Even if you're not a fan of the greener things in life, can't we agree that it's pretty exciting that we've managed to finally agree on something? (Okay, 58 percent of us can agree on it, but we've only just begun this national conversation and marijuana already has a bigger majority than Obama had in the 2012 election.)
Image: Torben Hansen
The Face of Fashion May Be Changing For the Better
While the report is still unconfirmed, Vogue just might be changing up its view of the modern woman. According to some juicy gossip, Editor in Chief Anna Wintour is courting Lena Dunham to grace the cover of the fashion mecca magazine as a way of speaking to fans of Dunham's new world order. Let's let ourselves rejoice at the notion that Vogue could find itself promoting body images other than the fashion status quo.
Prince George Is Pretty Damn Cute
Many of us cried "BORING" when the coverage of Will and Kate's baby refused to quit, but now that the little bundle of joy is out and about and getting his picture taken, even we have to admit this is pretty cute.
Plus, I'll take a 150 identical images of the Prince and Kate holding this chubby-cheeked little royal over 15 seconds of an ex-porn star attempting to speak a language that resembles English any day.