'Rocky Horror' Remake Could Be The Best TV Musical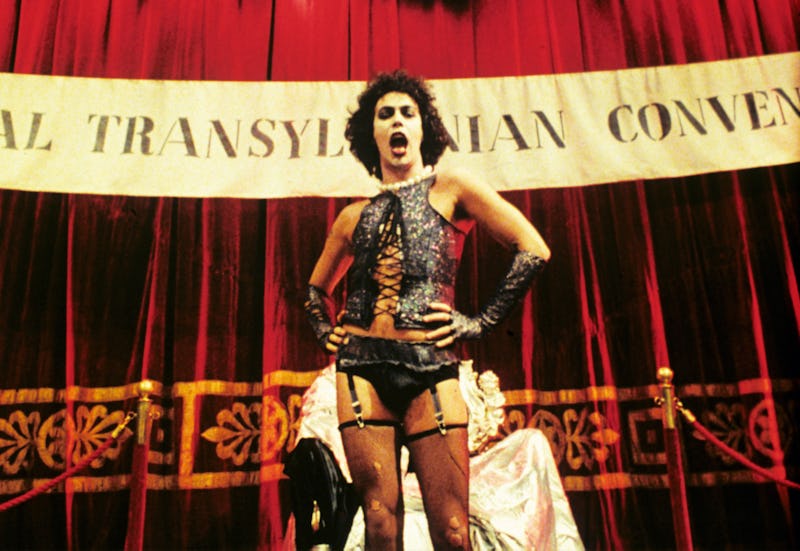 The latest TV musical will be a remake of The Rocky Horror Picture Show on Fox, but don't get horrified yet. Even though the 1975 classic doesn't need to be remade, the way that they're doing it could be a game-changer. Instead of going live like NBC's Sound of Music Live! and Peter Pan Live! which left a bit to be desired, this will be pre-taped and act as a 40th anniversary special for the cult musical. Kenny Ortega, who directed Hocus Pocus and High School Musical, is executive-producing and choreographing the show, and original producers Gail Berman and Lou Adler are also on board, which means it should stay true to its content. Since we probably are never getting a sequel starring Tim Curry (who is 68 now, by the way), this is the next best thing.
No details about casting have been released yet, but according to The Hollywood Reporter, it is tentatively titled The Rocky Horror Picture Show Event and will run for two hours. The original cut of the U.S. movie runs at 98 minutes, so this seems to align perfectly while accounting for commercials. Even though I was skeptical at the idea of a remake at first, I've come around to it for five big reasons. Check out why it could be the best TV musical ever below.
It's One Of The Most Fun, Interactive Musicals Ever
No matter who the actors are in the remake, everyone wants to sing and dance along at home, distracting from hate-tweeting.
It Doesn't Need A Face Lift, So It Can Stay True To The Original
No one would dare try to modernize Dr. Frank N. Furter.
They Could Reel In Some Big Names For The Show
Neil. Patrick. Harris as Dr. Frank N. Furter. Or Janet. Or anyone. From Hedwig to Rocky Horror — it just makes sense.
The Music Is Great & Not Too Complicated
This isn't a Sound of Music situation with the craziest high notes, so it allows them to cast a wider net for all of the characters. Hopefully they'll go for people who are very passionate about the show.
The Original Producers Probably Won't Change Too Much
Why mess with a good thing? There's nothing we need to change here, and you can't top perfection.
Images: 20th Century Fox; Giphy (5)