How To Dress Like A Hollywood Icon This Spring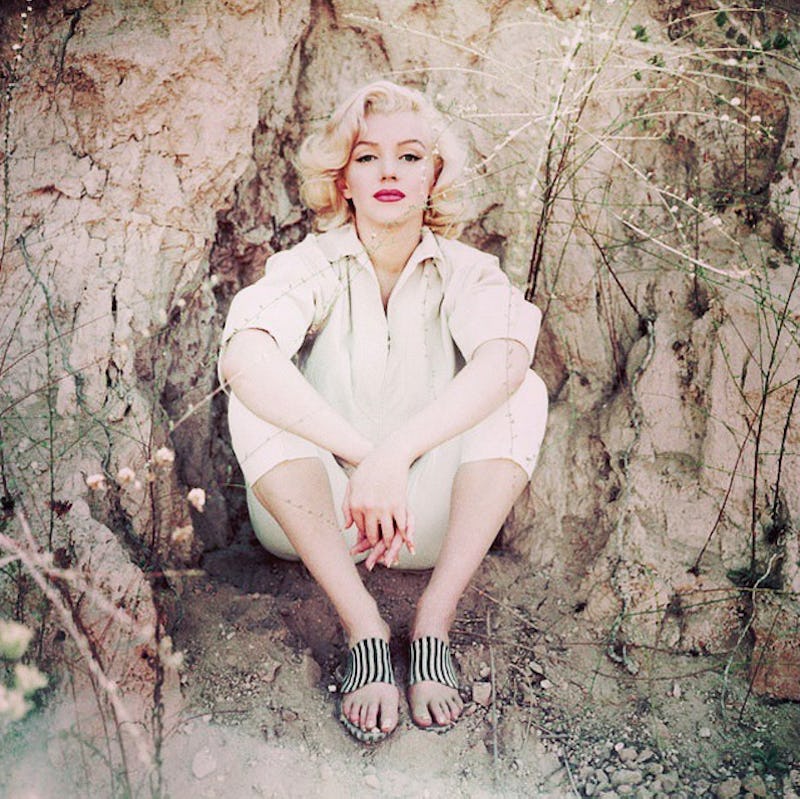 Head-to-toe gingham, suede accessories, and flared jeans are some of the biggest trends for spring 2015, but they were also some of the biggest trends in the '60s and '70s. From floor length bohemian gowns á la Joni Mitchell to fit-and-flare checked dresses that Brigitte Bardot is so famously known for, spring '15 has every personality and major fashion icon covered — which means it's time to learn how to dress like a Hollywood icon.
While I can't wait to wear the latest trends this season, I struggle adapting runway looks to real life. Matching suede sets and platform heels are just not practical for stomping around Brooklyn! So instead of copying looks right off the runway, I decided to go straight to the source and get inspiration from the muses themselves. If I want to pull off this season's knee-high gladiator sandals, I know I can look to Carly Simon; when I wear my new gingham midi skirt I'll copy a look from Audrey Hepburn; and if I want a more sexy look for the evening, I'll search for images of Elizabeth Taylor.
Putting together trendy looks can be hard, but seeing them on real people with real personal style makes it a lot easier. Scroll down and get inspired by some of Hollywood's most fashionable stars in today's hottest trends.
Folklore Prints: Joni Mitchell
Joni Mitchell's long dress in folklore print may seem intimidating at first, but if you keep the accessories minimal it has low maintenance summer appeal.
Gingham: Brigitte Bardot
Brigitte Bardot opts for a body-hugging print dress that is both sexy and traditionally lady-like. When paired with wicker accessories, the outfit is appropriate for daytime, but if you take off the hat and add a pair of strappy black heels, the outfit is just as suitable for a night on town.
All-White: Marilyn Monroe
Marilyn Monroe may be known for her white halter dress, but her casual take on the all-white trend with a crisp button-up, peddle pushers, super cool slides, and a swipe of red lipstick is just as memorable.
Gladiator Sandals: Carly Simon
Commit to the gladiator sandal trend like Carly Simon and wear a short dress and tunic combo with eclectic accessories.
Midriff Baring Tops: Elizabeth Taylor
Always showing a perfectly balanced amount of skin, Elizabeth Taylor ties her button-up above her high-waisted trousers for a casual yet classy look.
Fringe: Stevie Nicks
Unless you buy vintage, a fringed leather jacket is pretty expensive. So try a cheaper alternative like a fringed vest or shawl and pair it with a skinny scarf for festival fashion that Stevie Nicks would approve of.
Suede: Audrey Hepburn
Audrey Hepburn's combination of suede knee-high boots and an A-line mini is the perfect transitional outfit.
Bell-Bottoms: Farrah Fawcett
Update your jeans for the office and pair them with a plaid blazer and statement clutch like Farrah Fawcett.
Images: sheislaura, flightoffancybtq, marilynmonroe, zanzaneyewear, dameelizabethtaylor, marisaa_h, audreyhepburnsfanpage, jettsmootfashions/Instagram