Kalinda Said "Goodbye" On 'The Good Wife'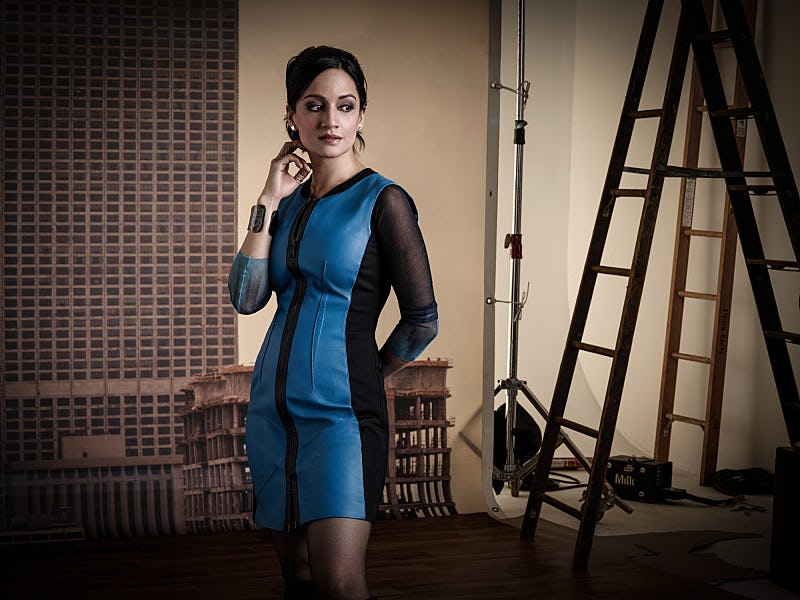 We knew this day was coming: Kalinda has left The Good Wife . Yes, on Sunday night's new episode, "The Deconstruction," Kalinda packed up her things and took off. Sadly, I don't think she's coming back. Ever since we learned in October 2014 that actress Archie Panjabi would not be returning after Season 6, fans have been trying to figure out how the writers would orchestrate Kalinda's exit. Would she go to jail for falsifying evidence? Would she die at the hands of Chicago drug kingpin Lemond Bishop? Or would she simply disappear?
In the end, Kalinda left the show on her own terms... and I can't think of a more fitting departure for one of television's most independent (and fascinating) characters.
Admittedly, at times, it was starting to feel as though the writers didn't know "what to do" with Kalinda anymore, so it may be for the best that she's gone — but I'll always remember the profound impression she made on me during Season 1. I had never come across another character quite like her on TV before — and I would've gladly watched an entire series dedicated to her life as a private investigator! She was just so effortlessly cool... and delightfully mysterious. Often, I think it's hard for viewers to connect with characters who are so "closed off" emotionally — but Kalinda was different.
Somehow, her aloof nature was extremely charming — and I just wanted to watch her work. Needless to say, Panjabi's 2010 Emmy win for Season 1 was richly deserved. Her contributions to the show will be greatly missed.
So, was "The Deconstruction" truly the last time we'll see Kalinda on The Good Wife? I suspect so, yes (with the exception of flashbacks, of course). I wonder what she wrote in her goodbye note to Alicia? Did she leave one for Cary, too? And was the evidence she gave Geneva Pine enough to take down Bishop for good? Hopefully, the final two episodes of Season 6 will shed some light on those questions.
Images: Justin Stephens/CBS; Giphy