15 Iconic Disney Channel Original Movies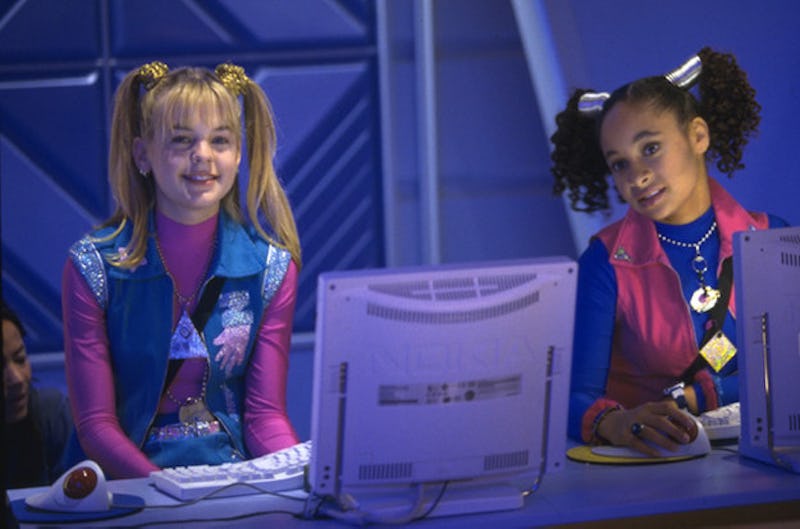 Growing up, Nickelodeon housed some of the greatest shows. But you can't deny that Disney Channel had the best movies. Not only did the movies start up careers for well-known celebs such as Zac Efron and Demi Lovato, each movie was original with unique themes, plots and settings. Not to mention, the movies' actors were some of our biggest childhood crushes.
Even though Disney Channel has rolled out a few good DCOMs in the past few years (i.e., Lemonade Mouth and Geek Charming) in my opinion nothing has ever been as good as the classic 00s films. That be saying, I'm really excited to see what Disney Channel has up its sleeve in the upcoming year specifically with their newest film Descendants .
The film, which takes place in the magical land of fairytales follows the children of some of Disney's greatest villains (Cruella De Vil, Maleficent, The Evil Queen and Jafar) as they attend prep school alongside the offspring of Disney heroes. Not only does the plot sound super interesting, but the movie is also bringing back Disney extraordinaire, Kenny Ortega — the same man that directed hits like Hocus Pocus, the High School Musical trilogy and Cheetah Girls 2.
While I'm eager to see what Ortega and the rest of the Disney Channel crew come up with in this new film, it certainly has a lot to live up to. Let's go through some of the most iconic DCOMs of all time.
Halloweentown
This movie takes a unique spin on teenage witches with the crazy idea that there is another realm where Halloween is everyday. Don't lie, you totally envied Marnie's awesome broomstick.
Zenon: Girl of the 21st Century
Zetus lupetus! This movie takes on the ride of our lives as we follow a girl that is totally out of this world. Not to mention that catchy song we just couldn't get out of our heads.
The Thirteenth Year
Disney Channels slays again with mystical creatures in this classic story about a boy who didn't know he was actually a mermaid, err, merman.
Smart House
It was the house we all wanted as a kid, minus the whole house turning into a hologram thing.
The Color of Friendship
While other DCOMs focused on fun and engaging themes, this one focused on real life issues like the value of friendship and not judging people based on the color of their skin.
Mom's Got a Date with a Vampire
Aside from having Sabrina's aunt in the main role, this movie was the perfect Halloween film before vampires were cool.
The Luck of the Irish
Ryan Merriman quickly became your new crush because who could deny that a Leprechaun basketball player with red hair?
Cadet Kelly
Two words. Hilary Duff. She basically played an outgoing Lizzie McGuire in this film and we loved every second of it.
Tru Confessions
Shia LaBeouf surprised everyone with his acting ability in this emotional drama about a girl named Trudy, "Tru" for short, and her mentally disabled twin.
Get a Clue
In the heat of the Hilary Duff/Lindsay Lohan feud, you still totally wanted to befriend her (or at least raid her closet) in this young journalist's quest to solve a mysterious disappearance.
You Wish!
Featuring some of Disney Channel's biggest stars at the time, this movie teaches a valuable lesson to be careful what you wish for. Lalaine's single on this was also super underrated.
The Even Stevens Movie
And so started the era of making TV show finales into movies. We still loved every minute of it thought because nothing says funny like putting the Stevens family on a reality show.
The Cheetah Girls
Simply Cheetahlicious! The movie gave us the girl power we had long been desiring since the Spice Girls breakup.
Pixel Perfect
Featuring our tech savvy crush, Ricky Ullman, this movie also had some hidden messages about the media's problematic portrayal of beauty in society.
High School Musical
The era when Disney Channel realized they could make twice as much money if they centered their movies around music. Not that I'm complaining with this one, because it gave us the adorable Zanessa, even if it was for a short while.
Images: Disney Channel; Giphy