What Your Favorite 'Empire' 'Ship Says About You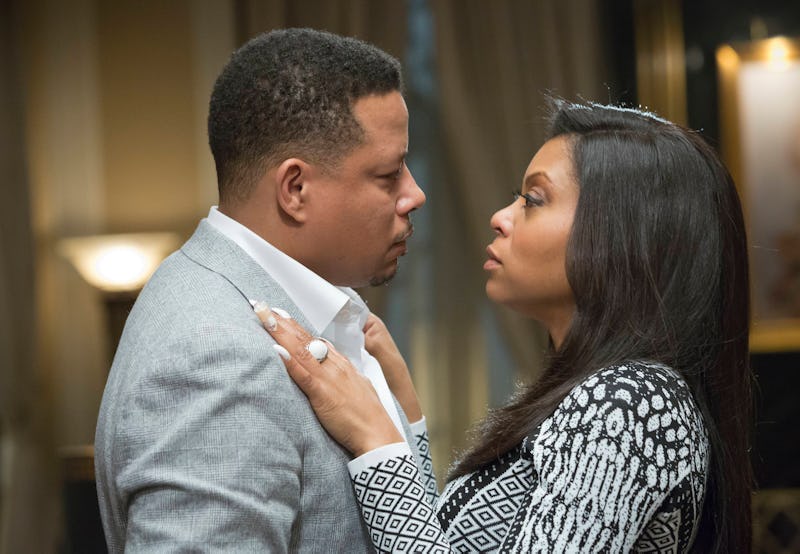 We all know that any television drama worth watching has a romance at its center: From Pacey and Joey in Dawson's Creek to Olivia and Fitz breaking our hearts on Scandal, the emotional roller coaster that these lovebirds send us all on are, without a doubt, one of the biggest things that drives us back to our favorite shows week after week. As viewers, we often become more invested in these passionate relationships than any other storyline that might be occurring on the show, mostly because TV writers have a funny habit of not taking it easy on fans' hearts and emotions. Time and time again, we find our favorite characters caught in scandals and love triangles — and despite our favorite couples' rocky paths, we still come back for more because we just know they're meant to be. Empire definitely falls into this category: Though the series has only blessed us with one season so far, the romantic relationships within the show have already taught us a lot about ourselves and how we think about love.
From Jamal's hot and heavy romp with his new photographer/bae Ryan, to Andre's infatuation with his music therapist Michelle, Empire certainly has plenty of irresistible romances. Let's find out what your favorite says about you.
Cookie and Lucious Lyon
You believe in a "forever" kind of love. If you're a fan of Cookie and Lucious, you believe that, despite the hard times, love and sizzling chemistry will always save your relationship. You're smart enough to recognize that any breakups, separations, or "extra" excursions are simply temporary — and though you're not a romantic, you truly believe in sparks.
Hakeem and Camilla
You want your significant other to be older, wiser, and much more worldly. After all, the best relationships occur when you can learn a great deal from your partner. Some may look down on your relationship because of the distance in your ages — however, you know that age ain't nothing but a number.
Jamal and Michael
You are a true romantic at heart, and you believe that the honeymoon phase in a relationship should be everlasting. Though you may have had trouble in the past sustaining a relationship for long periods of time, you still believe that the right person is out there for you. You know in your heart of hearts that your one true love would never think they needed to give something up in order to be with you.
Rhonda and Andre
You want a real partnership, but your head isn't in the clouds. Despite any moral implications, you understand that true compromises and sacrifices must be made in relationships. You and your partner can only trust one another in order to accomplish your goals. (Oh, and you like things a bit spicy in the bedroom.)
Cookie and Malcolm
Though you may not have a consistent significant other, you've had plenty of lovers. That said, longterm relationships seem exhausting to you, and you can't figure out why anyone would tie themselves down when the best parts of relationships occur in the first few electrically-charged encounters.
Lucious and Anika, aka Boo Boo Kitty
You know that relationships aren't perfect — however, you're certain that those who do go the distance made it because they had staying power in the beginning.
Andre and Michelle
Move over Olivia Pope, you're the real fixer. You know for certain that you can change or patch up any broken person with your love and persistence. No one is a lost cause — they're just people who simply haven't experienced your devotion yet.
Hakeem and Tiana
Any relationship that you may find yourself in is a result of a business deal. You don't have time for "true" romance, but you'd be down for a relationship of convenience in a hot second.
Jamal and Ryan
You're positive bad boys and girls make the best lovers. Sexual chemistry is the only match you need in order to keep the fire burning. You don't believe in being too coy, and you seek out partners who go after what they want.
Images: Chuck Hodes/FOX (2); Giphy (3); gifchannel/tumblr, famousmeat/tumblr, dailytraibyers/tumblr, lyonbrothers/tumblr, skyejems/tumblr