Losing Your Father Does Not Make You A Statistic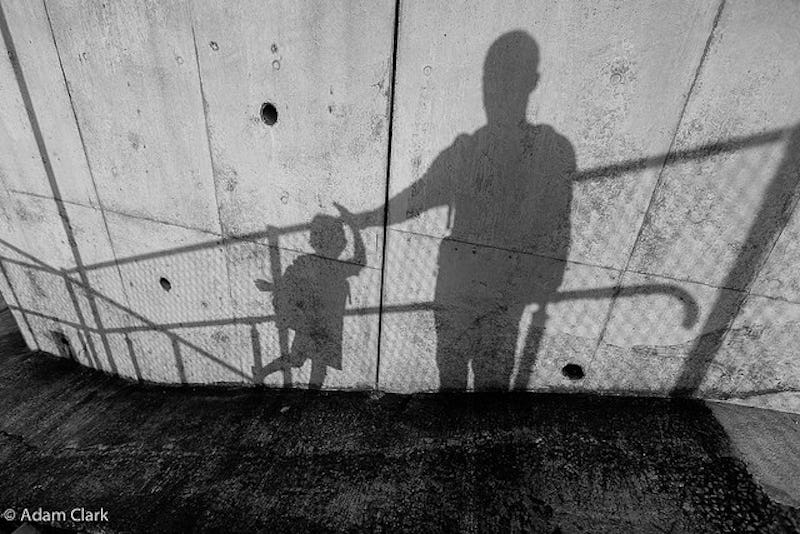 I'm sure the barbecues and beers are nice, but I haven't truly celebrated Father's Day in 10 years — and won't be celebrating it this year, either. I can recall every last detail of the late November day in 2004 when I saw my father for the last time. I remember the sound of his voice yelling at me to wake up, and the way he looked helpless, just moments after suffering a brain aneurysm. I can still hear the ambulances screeching down my block, and feel the same pit in my stomach. From that moment, I knew that life would never be the same.
I was 12 years old and felt alone. It seemed that every kid around me had the one thing I was missing. Looking at the 2008 census data still makes me feel alone at 22 — there are roughly 70.1 million fathers across the nation, and I don't have mine. I can't help but think, how unfair is that?
But what's even more unfair are the statistics about what life is like for children who grow up without a father.
According to the U.S. Census Bureau, fatherless children are four times more likely to live in poverty. The U.S. Department of Education reports that students living in homes where the father is absent are twice as likely to drop out of high school as students living in a two-parent family, and an April 2014 study shows that young adults with involved fathers are at least 98 percent more likely to graduate from college than their counterparts who had little or no contact with their dads. And to me, the most shocking – Child Development Journal has reported that girls without fathers are seven times more likely to become pregnant as a teen.
Taken together, those statistics form a picture of how daughters without fathers are seen by many, even when they don't fit the facts. My own life, for example, doesn't match up with the statistics — I continued to have a modest Long Island upbringing, even without Daddy Dearest. Not one to play by the rules, I graduated from college with a double-major bachelor's degree in three years. I know my dad would be proud of that. I know my dad would also be proud that he hasn't become a grandpa just yet.
But despite the facts that every daughter who loses her father has a different life experience, prejudices still abound. Speaker, author and TV personality Iyanla Vanzant called fatherless girls "daddyless daughters" in a two-part show for Oprah's Lifeclass. She suggested that women who grow up without fathers tend to struggle with low self-esteem and feelings of unworthiness, and that those feelings persuade girls to settle for less when it comes to finding a partner. She emphasized that fathers teach their daughters how to be in an intimate, nonsexual relationship with men.
The term "daddyless daughters" is simply offensive to myself and the one-third of all American children who grow up without their biological fathers — and so are her beliefs about what growing up without a father entails. I am not "daddyless" — I am simply not in my father's physical presence. I look in the mirror and see him. I make a decision and think of the lessons he taught me. And one of those lessons was to respect and love myself and others, something that Vanzant says "daddyless daughters" don't normally do.
But Dr. Steve Perry, who also made an appearance on Oprah's Lifeclass, expanded on her point by saying that fathers set the standard of what their daughters will accept from other males. And I agree with him about that.
Because I should only be so lucky and fortunate to find someone as loving, caring and selfless as my father. And this Father's Day, when it seems like everybody else is celebrating with their dads, I'll be celebrating all of my dad's successes in raising me, in his honor, without him.
Images: aclark71/ Flickr, Maeka Alexis/ Flickr, Getty