Whitney's Mom Lives In A 'Southern Charm' Castle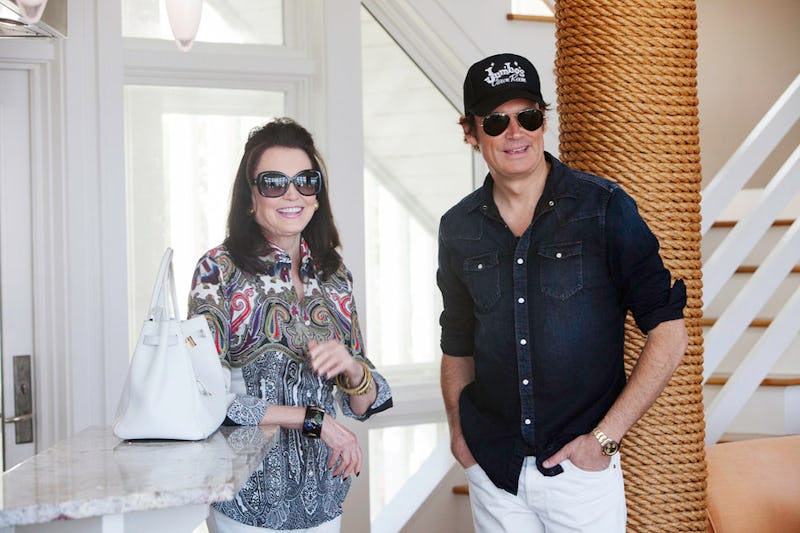 There's nothing more Southern about Southern Charm than Whitney Sudler-Smith's mother, Patricia Altschul, with her perfect hair — humidity be damned — and her beautiful old-fashioned home. And we've seen so much of her amazing home that I've been wondering how big Patricia Altschul's house is, because it seems so huge for just one fabulous lady. The mansion is famous enough that it has its own name, the Isaac Jenkins Mikell House. And the Mikell house has been covered by multiple design and architecture magazines like Architectural Digest, who clock the measurements at 9,500 square feet. And they also described the history of the mansion in a way that makes it sound like the setting of Downton Abbey: "Ineffably grand — even by this courtly city's exalted standards — the 9,500-square-foot, ten-bedroom landmark was completed in the early 1850s for Isaac Jenkins Mikell, an exceptionally prosperous cotton planter." So Altschul's home dates to the 1850s — pre-Civil War era! And unlike some other cities like Atlanta, a lot of the original architecture lasted through that period and has been artfully preserved.
Even though she has a very Southern Belle personality and an accent to match, Patricia is actually a relatively new transplant to Charleston, and just moved there after the death of her husband, Arthur Altschul. Before that, they'd lived together in New York City and Long Island, but for her post-marriage life, Patricia has decided to go back to her Southern roots (she grew up in Virginia). And she brought her favorite decorator, Mario Buatta, with her to totally redo her newly acquired historical home. And it looks amazing, as we've seen on Southern Charm.
It seems that Ms. Altschul has renovated her mansion well, preserving a lot of what makes the house unique, like its row of columns on the front porch, a classic detail that's been updated perfectly.
And again, Patricia's mansion is almost ten thousand square feet. So even though it feels like we've seen all of it featured on Southern Charm, in reality that's only a few rooms out of dozens and dozens of them. And each one has its own color scheme, decorating style, and unique purpose. When she purchased the house back in 2008, it made the local news. Newspaper The Post and the Courier reported that Altschul planned some "slight" updates to the house, mostly because she wanted to change it from a rental property to a single family home. It's a lot of house, but there's no doubt that she uses it all, from big dining rooms for dinner parties, extra bedrooms for when Whitney wants to move in temporarily, and a huge fridge to store all of her martini olives. Patricia has really found the perfect place of the perfect size to suit her needs.
Image: Brianna Stello/Bravo