What If T-Rav Leaves 'Southern Charm'?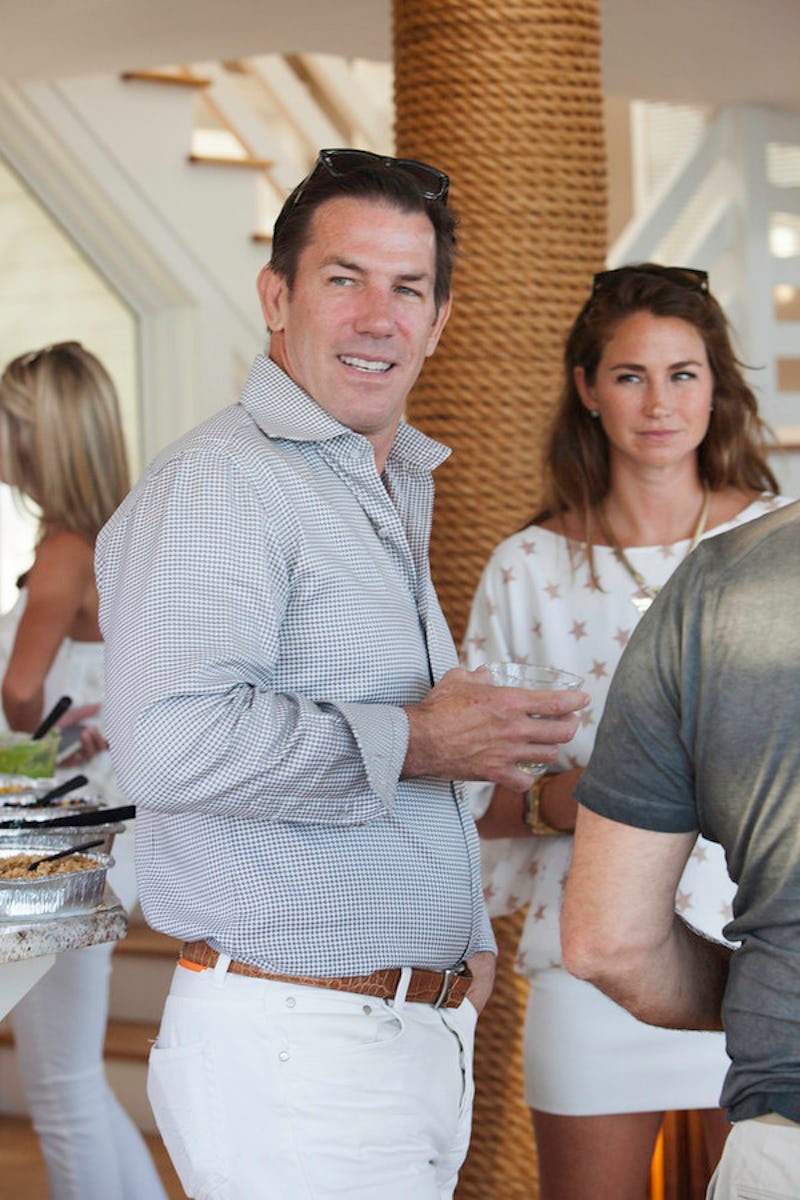 Between his wealthy decadence, his sweeping statements about the state of politics in Charleston, and his terrible reputation which is impossible to shake, it'd be hard to imagine Southern Charm without Thomas Ravenel, but soon, we might have to. Thanks to the way the show has portrayed him this season, T-Rav seems to have decided that enough is enough and he's ready to finally part ways with Bravo... at least, for now. If Thomas is leaving Southern Charm and follows through with his threats, I'll be surprised, but there's always that chance he's serious.
And from the sound of things, last week's episode ("Better Late Than Never") — which painted Thomas in a pretty unflattering light as he put his own needs above Kathryn's yet again and ended up in a fight with Whitney — was the final straw. Soon after, Thomas stormed Twitter and Facebook with posts announcing that he was done with the show for good. The posts have since been deleted, whether it was of Thomas' accord or Bravo's, but it wasn't good. As per Movie News Guide's screenshots, Thomas's Facebook post said:
Because of all their Bravo's lies (this is supposed to be reality) I only filmed 2 months on Season 2 even though there were 3 months of filming. I've let a lot slide. Going forward I hereby refuse to anymore interviews or appear again on the Andy Cohen show.
Oh, Thomas. So sweet and innocent. Reality television is never reality, don't you know that?
Apparently not, which means we run the very real risk of Thomas not re-upping his contract for Season 3 if the show gets renewed. And without Thomas, the show will inevitably change a bit — possibly for the better. There will be way fewer awkward dinner parties where Thomas offers up his life advice to the masses, we won't have to deal with any insufferable political campaign nonsense like we have all season so far, and maybe Kathryn will even be happier. The sky's the limit, y'all.
If the idea of T-Rav leaving Southern Charm is freaking you out, don't worry. Queen Patricia Altschul is ready to defend him when necessary.
Of course, this isn't the first time that Thomas has threatened to leave, so these could just be empty threats again. I'm definitely hoping that's the case. I might not be a huge fan of Thomas, but as a catalyst for drama? There are few better cast members.
Images: bricesander/Tumblr, Brianna Stello/Bravo