This New YA Cover Will Blow You Away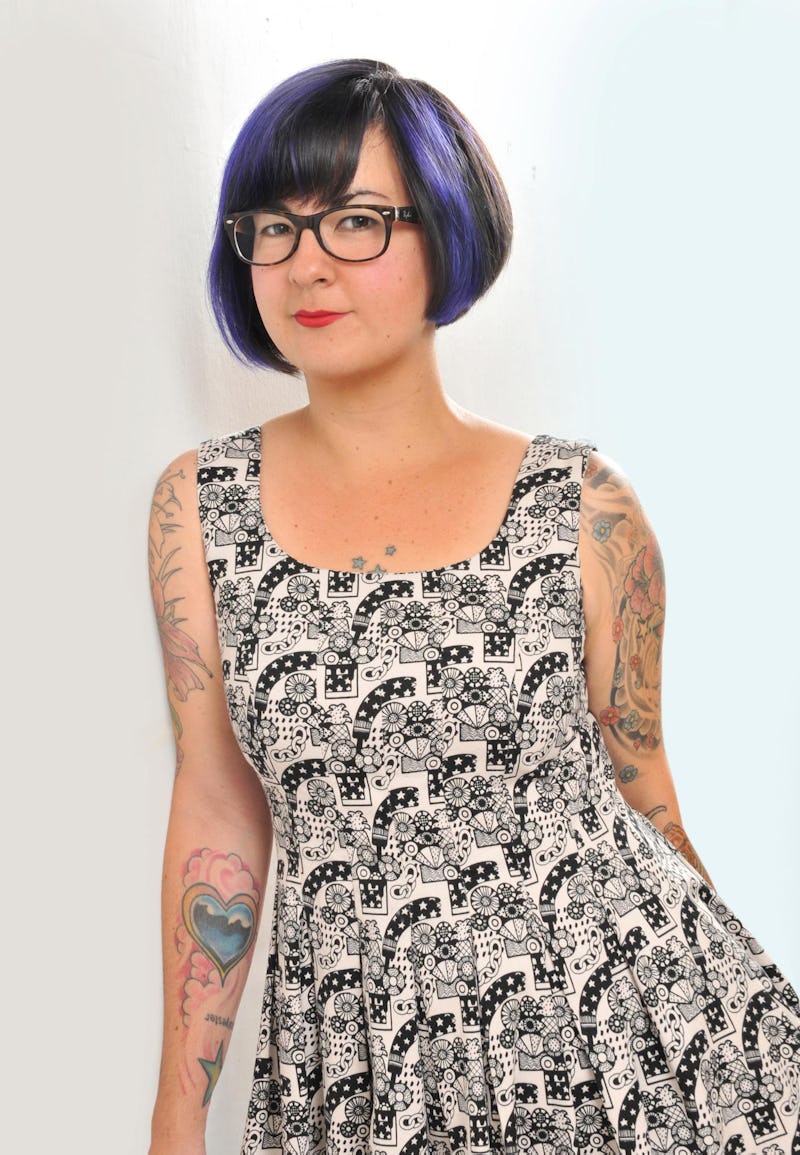 Coming on the heels of her Caldecott Honor for her graphic novel This One Summer , Mariko Tamaki has plans to release a prose young adult novel Saving Montgomery Sole . This One Summer was a collaborative project with her illustrator cousin Jillian Tamaki, whom she also collaborated with on the graphic novel Skim, but Saving Montgomery Sole will be a solitary endeavor — following up on her 2012 prose novel (You) Set Me On Fire. Right now, it's set to release in winter 2016 (which, I know, is almost too far away to handle).
Saving Montgomery Sole will follow the titular 15-year-old who can't quite seem to fit in in her small town. Her two mothers make her an outcast in her homophobic school, and no one gets her. That is except for her two best friends, Thomas and Naoki, whose mutual love for paranormal activity and frozen yogurt make them a natural trio. Together they form the Mystery Club to investigate paranormal events, but instead they find out that the strangest mysteries are people themselves, and exactly why they can totally suck sometimes.
I have waved my arms in the air to all readers, shouting out my love for This One Summer. It so perfectly depicts young adulthood and that teetering point between being a child and being an adult. Saving Montgomery Sole seems like it will hit that sweet spot as well. In an interview with Mochi Mag, Tamaki talked about her particular subject matter:
The advice that I've always had and the advice that's always been in the books is that it's not as bad as you think. It's bad, but it's not the end of the world. This is a small corner of your life, a not-so-great part. It's just a corner and you will grow out of it. Your problems won't go away, but the overwhelming feeling is only ever in that moment.
Cartoonist and illustrator Eleanor Davis did the stunning cover for Saving Montgomery Sole's Roaring Brook Press cover in the U.S.
So yeah, this is one that's going to stand out on the shelves. In 2014, Davis's first collection of illustrated stories How to Be Happy was published by Fantagraphics, and her work seems perfectly paired with Tamaki's prose.
Images: Courtesy of Roaring Brook Press