A Crowdfunding Site For Porn Is About To Launch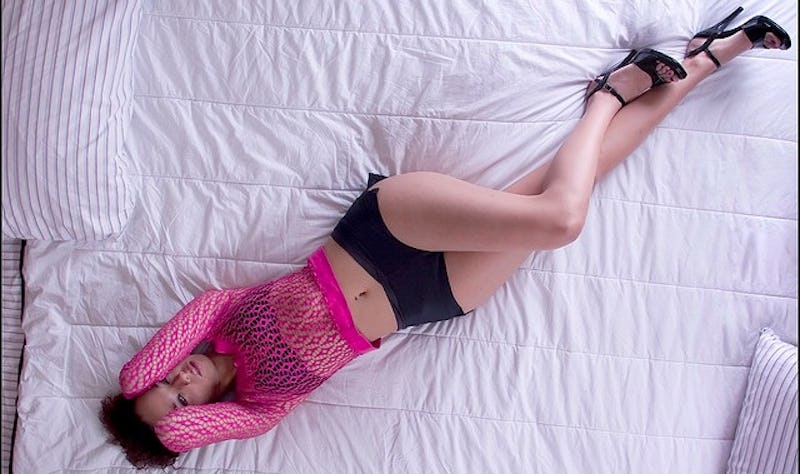 We live in a world where people asking for money for their big, fancy projects or to save their small business has become the norm. Whereas the thought of someone posting a plea for funds in the past might have seem a bit gauche, Kickstarter and GoFundMe is, in many ways, how lots of artists and entrepreneurs (and people looking for vacations) get the funds they need to make their dreams become tangible realities. But while this is all well and good for mainstream attempts at business and art, the sex industry hasn't been able to enjoy such a luxury until now. Enter: CumFundMe, a site for crowdfunding pornographic and sex-related material.
Because Kickstarter and GoFundMe don't allow adult industry companies to crowdfund for money, a gentleman out of Phoenix, Arizona by the name of Ricky Booker has launched CumFundMe to cater to those exact businesses. Why should an up and coming sex toy company or some other sex-related business be denied the ability to post their campaigns online in the hopes of getting the necessary finances to make the next step? They shouldn't; it's straight up discrimination.
These sites have been notorious in their discrimination of those who work in the adult industry. Last year a cam performer, Eden Alexander, who had been diagnosed with a life-threatening disease turned to GiveForward in the hopes of getting financial support for her medical bills. Although her request for funds was in no way connected to her using the money for pornography, WePay, the payment processor, immediately took down her campaign.
Although WePay would eventually admit they had messed up and apologized, it was just proof that the stigma surrounding anyone who works in the sex industry, even those not sourcing for money to fund a sex related project, still exists.
But now with CumFundMe's launch, sex workers, sex toy creators, and pornographers of all kinds have a place where they, too, can post their campaigns and hopefully get the financial backing they need. Pornography, whether you like it or not, is a legitimate industry and those who have a career in it, are just as deserving as anyone else who launches a campaign.
If you look at GoFundMe or sites like it, you'll find that there are some pretty absurd situations in which people are hoping to get money from strangers. Sex, on the other hand, never really seems like an absurd idea, if you ask me. But considering my job, I might be a wee bit biased. Either way, CumFundMe is an important step in helping to legitimize and de-stigmatize the adult industry.