Gorgeous Wedding Photos From 7 LGBT Couples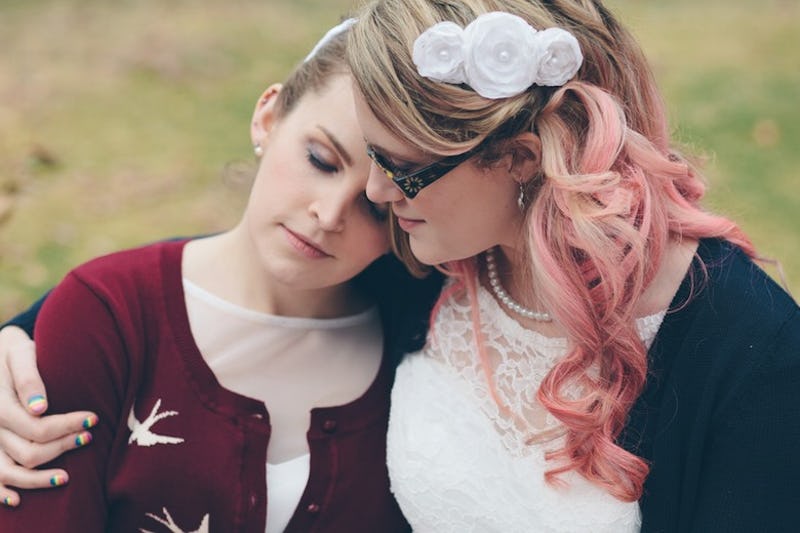 Equal rights and protections under the law for LGBTQ* folks are painfully overdue in America. The Supreme Court's ruling on gay marriage will be handed down later this month, but while we wait with baited breath for their landmark decision, it's an ideal time to celebrate gay and lesbian couples who have already tied the knot.
There's no one way to have a wedding, and the sexual orientation of a couple has little bearing on the kind of celebration they decide on: there are alternative hetero weddings, traditional gay weddings, and everything in-between. What really matters is your commitment to a lifetime together — though the attire and decor stuff is certainly fun to look at too.
Anything that refreshes and updates the tired old institution of marriage can only be a good thing, whether it's highlighting your tattoos, designing matching dresses, or eschewing a ceremony altogether and just hitting City Hall. These seven couples said "I do" in cities across the country and have the gorgeous wedding photos to prove it. If any of the Supreme Court Justices needs some extra material to sway their decision in the right direction, these should do the trick (ahem, Justice Scalia).
Images: Courtesy of Janet Zappasodi; Steven Rosen; Cassandra Zetta