Khloe Talks Witchcraft With Sisters On 'KUWTK'
In the middle of Sunday night's Keeping Up With the Kardashians, my TV app krapped out for a good five minutes [shakes fist at the dark forces working against my Internet connection]. I thanked my lucky stars this did not happen during North West's KUWTK debut, but I was still bummed that I missed any part of the episode. But hey, everything worked out in my favor: E! Online posted a clip of the very scene I did not see. Thanks for always looking out for me, E!
POP QUIZ! Did I a) skip the video, b) watch the video immediately, or c) play the clip backwards with the sound off? If you picked "b", you win the quiz! Give yourself a round of applause. You've earned it.
Oh, I am so glad I saw the scene, because the scene is a KUWTK scene for the ages. Before they discuss the art of doing laundry and the necessity of insurance, Khloe Kardashian asks sisters Kim Kardashian and Kylie Jenner if they are familiar with freezing spells. Kylie and Kim (and I) are not, so Khloe proceeds to enlighten them (and me).
"It's, like, a form of witchcraft," KoKo explains. "And I heard some people around us are doing it. You write down names and you, like, put them in the freezer and you, like, freeze them. It's like doing voodoo to you. It's like, a form to like freeze them so they're stuck in a place of, like, torment because, like, whatever. I'm like, 'Why would anybody do that? Don't f**king freeze me. I'll freeze you back.' That's so rude."
Side note: I wish she'd expound on the "I heard some people around us are doing it" statement. I want to know a) which members of the Kardashian-Jenner inner circle are freezing people, and b) who they are freezing. That throwaway line is such a tease!
"No voodoo sh** can tear us down," Kim replies. "That's what Michael Jackson used to always say."
Side note, cont.: When I googled "Michael + Jackson + voodoo," I did not find that quote. Instead, I stumbled upon a story about MJ allegedly paying a shaman $150k to cast a voodoo curse on Steven Spielberg, David Geffen, and 23 other "enemies." So. There that is.
"Really?" Khloe asks. "Maybe I'm reincarnated Michael Jackson."
Kylie's response to this theory:
Welp!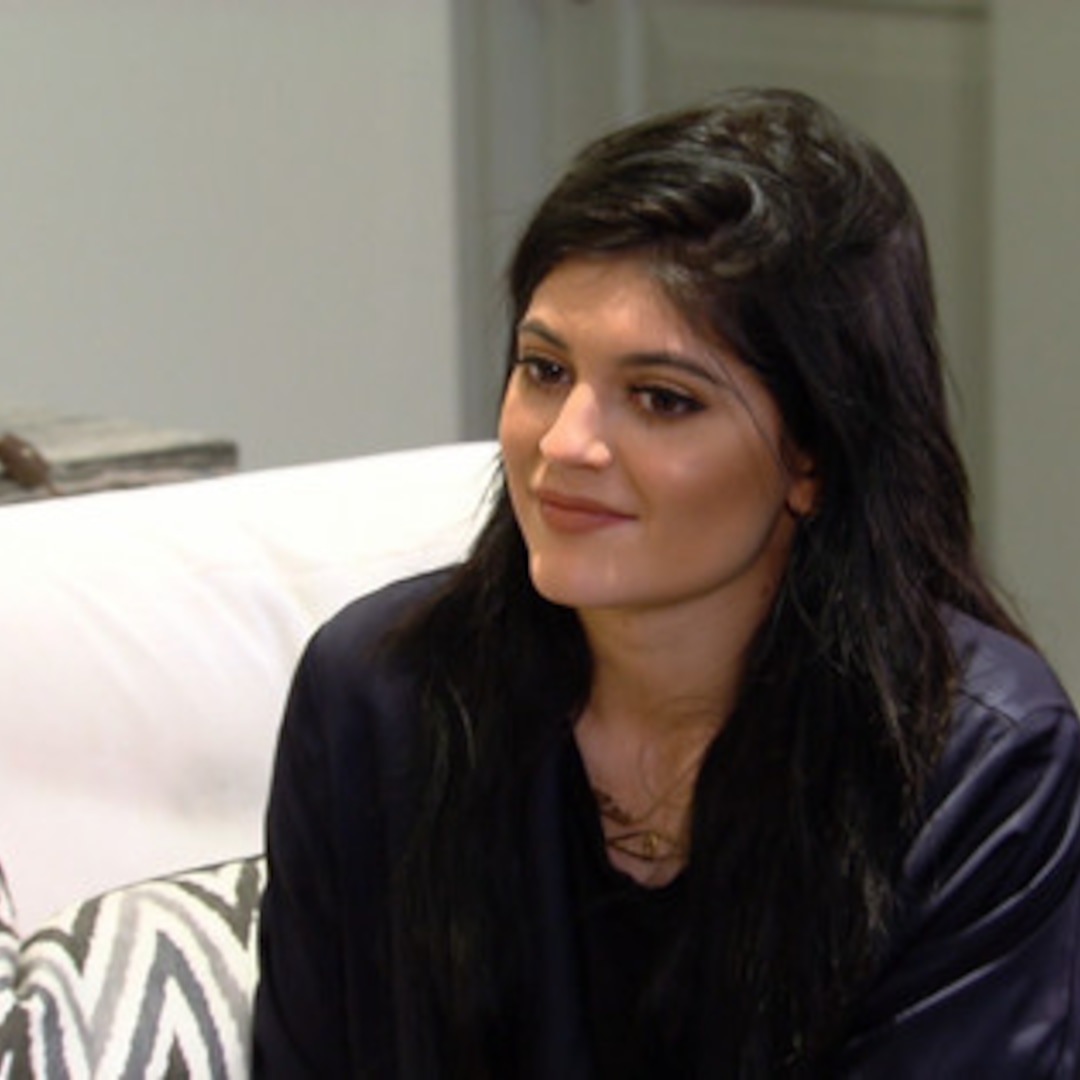 Genuinely intrigued by the freezing spell, I wanted some more information. To the Internet I go!
Here is how to conduct a Frozen in Time spell, via the Free Witchcraft Spells website:
Another classic banishing technique is to freeze someone to make them powerless against you. You just need:
A small piece of paper
A black pen
A small piece of black string
Water
A freezer
On the piece of paper, write the name of the person you want to banish. Tie a single knot in the middle of the string, and concentrate on why this person is bothering you when you tie it.
Fold the paper up, with the piece of string tucked in the middle. Add a few drops of water to the paper. Don't soak it. You don't want to obliterate the name inside. Just dampen it enough that it will freeze solid. Place the wet folded paper in the freezer and leave there until the situation is passed.
That sounds significantly more chill (har har har) than the spell depicted by KoKo; Rather than freeze someone's life at a time "of torment," you freeze out the bad vibes between you and another person. Pretty cool (har har har), eh?
Seriously though, I want Khloe to spill names. Who is casting spells on who?!?!?
Image: E!