'Forever' Might Not Last, Well, Forever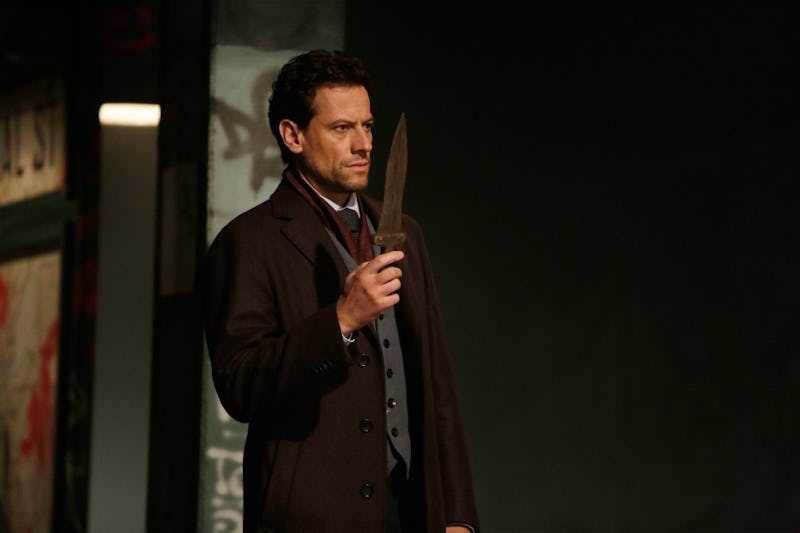 On Forever, we're all used to seeing Henry Morgan (played by the one and only Ioan Gruffudd), leave and come back again — and again and again and again. But, after the season finale airs on May 5, we're going to actually have to wait for his return. That is, if Forever returns at all. So, are we looking at a regular between-season hiatus here, or is the wait as indefinite as Henry's lifespan? Is Forever canceled or is Season 2 happening? Tell me, ABC!
Unfortunately, this time Morgan might not emerge naked from the East River. ABC hasn't ruled officially on whether or not the show is going to be renewed... not even a peep. And most of the smart money is guessing that, once the finale airs, the show is going to stay dead.
Why the grim outlook? For one, the series was never a ratings bonanza. " Forever 's ratings haven't changed that much since they leveled out between 4 and 5 million viewers after Episode 5," TV.com reports, adding, "the show was already finishing last in its Tuesday-at-10pm timeslot when ABC picked it up for a full season." With numbers like that, it's surprising that Forever lasted as long as it did. Living on borrowed time? Henry Morgan might know a thing or two about that.
The ratings news is extremely damning because it's not like it's a particularly competitive timeslot, either. Forever is not facing off against a ratings blockbuster; it gets beaten by shows like Chicago Fire, which gets between 6 million and 9 million viewers each week. Frankly, ABC can probably do better. (Does Shonda Rimes have another pilot sitting in a drawer somewhere?)
Because of the ratings, it's hard to find anyone with a rosy outlook for the show. TV By the Numbers officially predicted is cancellation; TV Line called its renewal a long-shot; and Deadline added it to their list of broadcast series in danger of cancellation. I can't find a reason to be optimistic that these guys are missing. I'm probably even more pessimistic; I can't think of why ABC would renew it.
Still, the one shred of hope I can find for Forever is that it hasn't actually been cancelled yet. If ABC had something amazing waiting in the wings, the show would've been long gone a while ago. Fans are organizing an online petition to tell the network to renew Forever and move it to a new night. It might not be the worst idea — especially if it gets moved to an ultra-low competition night like Friday or Saturday. Until then, fans will just have to wait patiently to see if Henry Morgan will emerge from the dark depths again.
Image: Patrick Harbron/ABC; carterpegy/Tumblr