The Best Of 'RHONY' Kristen's Fashion Blog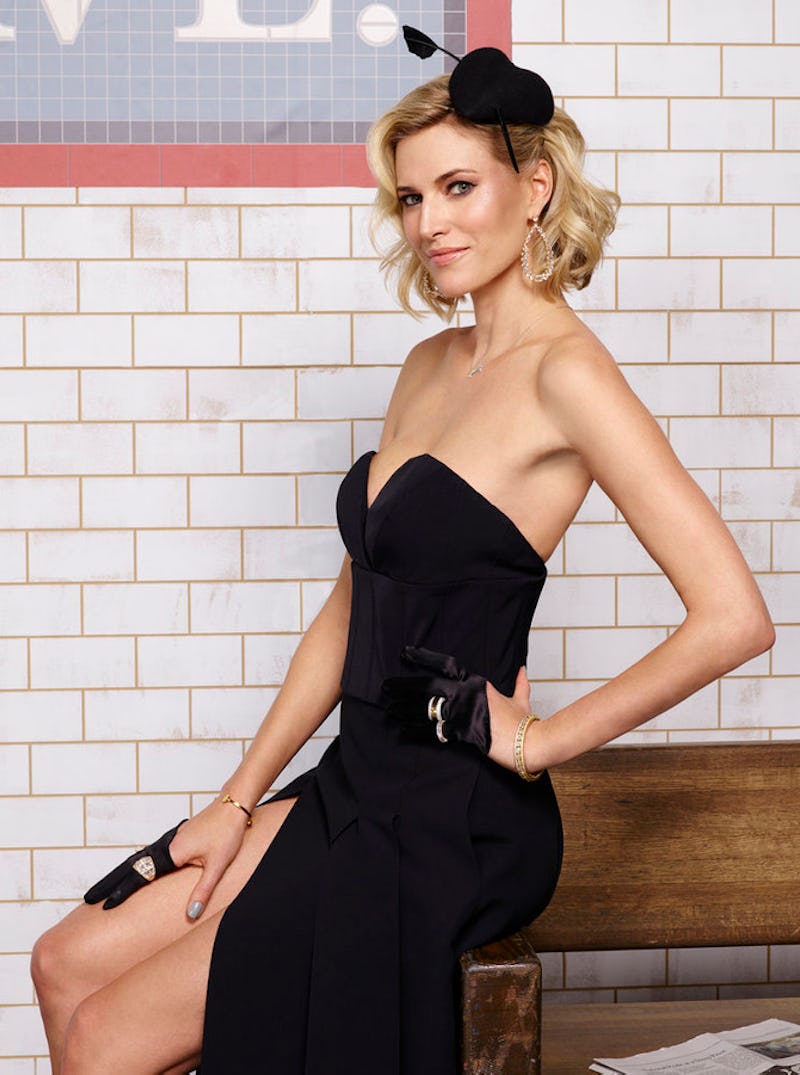 Those of you who often go beyond the confines of Real Housewives of New York episode already know that on Kristen Taekman's fashion blog, Last Night's Look, she describes her style as "Carrie Bradshaw meets Jackie Kennedy." Kristen has long been a frequent Insta-glam user, but even she seems to know that it's not particularly original to say you have a fashion blog these days, especially when you're a young "pretty"-something in New York City (and I hope that she knows that Carrie-meets-Jackie-Kennedy is what just about every graduating college senior headed for the big city is describing their own personal style as). Kristen also seems pretty upfront about this #LNL movement just being a fun hobby, which we'll see when Kristen brings her New York blog photo shoot to Real Housewives on Tuesday. Sure, deep down, she might be hoping to make a business out of it, become the next Man Repeller, and leave all those countesses and shapewear moguls in the dust, but for now, Kristen isn't getting too big in her britches while running around New York taking pictures in clothes from her closet.
With this rejuvenated season of RHONY — and by that, I of course mean the return of Bethenny, the dating of super hip young men, and the non-stop battling Hamptons brunches — Kristen's storyline has been a little non-existent, so it's a good thing that Last Night's Look is getting a shout out in Tuesday night's episode as Kristen "has a photo shoot guerilla-style on the streets of New York," per the Bravo website. Considering that Season 7 began filming in October and we're a few weeks in, I'm ranking her best looks to prep for her blog's television debut...
"My adidas"
My personal favorite Last Night's Look post features Kristen on the streets of New York in adidas track pants and Michael Kors transparent slingbacks with a Judith Leiber crystal rabbit clutch because... wow. She may not be going full guerilla on the streets of New York by hanging out on some steps, but the styling is certainly impromptu.
(But doesn't she remember that Carrie hated this clutch in its swan incarnation?!)
"Street Style"
What her adidas photo shoot lacks in guerilla location scouting, Kristen's post about "Street Style" makes up for. She looks like she might just be on the run from pedestrians who are annoyed at her making their commute to work her modeling set. And with a Club Monaco sweater layered over a Forever 21 mesh skirt, she's living the Chelsea and Upper East Side lifestyles simultaneously.
"Warm Scarf — Hot Look"
But even with the pantslessness of her last look, Kristen's belted Topshop blanket scarf is probably the look I'm least likely to try on the streets of New York, but most hoping to see in action on RHONY. Because that is not how you wear a scarf but, dammit, she's making it look pretty good.
"Color Makes It Better"
Taking over the sidewalks or not, truly nothing makes you more of a renegade on the streets of New York than a big splash of color in a sea of black and pea coats. I just know Bravo won't be able to resist showcasing Kristen leaping and spinning in her colorful skirts while confused New Yorkers look on thinking that surely those Manolo Blahnik's are not the most sensible for puddle jumping.
Images: Mathieu Young/Bravo; Kristen Taekman/Instagram (4)