Lou & Grey Is the Ultimate In Laid-Back Style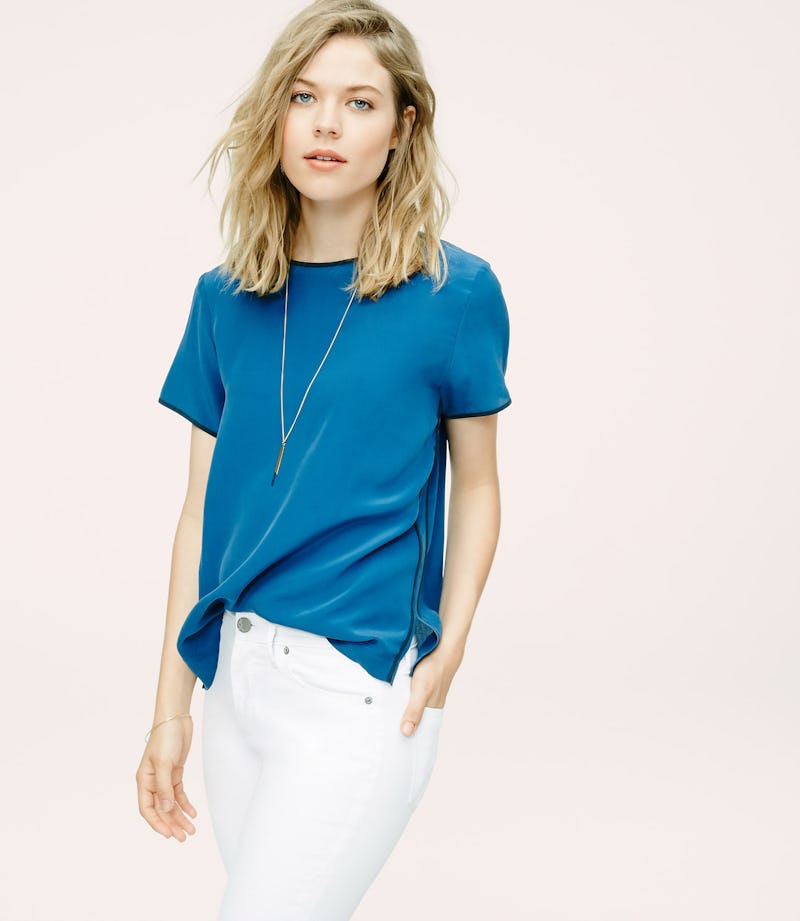 You might be familiar with Lou & Grey if you shop at LOFT (and if you don't shop at LOFT, you're doing it wrong), but the brand also has stores of its own. Lou & Grey does lazy-cool-girl-chic better than ever. I'm serious. Wear these looks to work, to the grocery store, or to lay around on a lazy Sunday afternoon, and look effortlessly put together while you do all of it.
The clothes have an ease and a comfort factor to them that will make them the new go-tos in your closet. Featuring denim, knits, and sweatpant-like fabrics, Lou & Grey's offerings are the ultimate clothes for when you want to just roll out of bed, throw something on, and go.
Some pieces definitely have an athleisure vibe to them, while some of the looks are more dressy. No matter what, though, all of the clothing can be styled in myriad versatile ways. Think of them as wardrobe basics that are far from basic. Sounds like just what we all need in our wardrobes, right?
See the laid-back looks that your soon-to-be-favorite brand has to offer. Just try to resist the urge to shop after you scroll through this list.
This jumpsuit looks so comfy and is a great piece to dress up or down.
With its silk edges, this shirt can be as dressy as you need it to be. Or throw on a pair of jeans with it, and you're ready for wherever the day takes you.
I don't know about you, but this looks like a pretty fancy dress. But wait — it's actually just a perforated tee!
Ok, so it's a denim bomber — but it's got a fun print that makes it anything but average.
So, this is only the nicest muscle shirt I've ever seen.
This is the quintessential laid-back cool item, am I right? Wear it by itself for a totally comfortable look or dress it up with a blazer and heels.
Wait. Did I read that right? Sweatshirt dress? It doesn't get better than that.
Shop these looks and more at LOFT or Lou & Grey's website.
Images: Lou & Grey