Are You Using The Right Blush For Your Skin?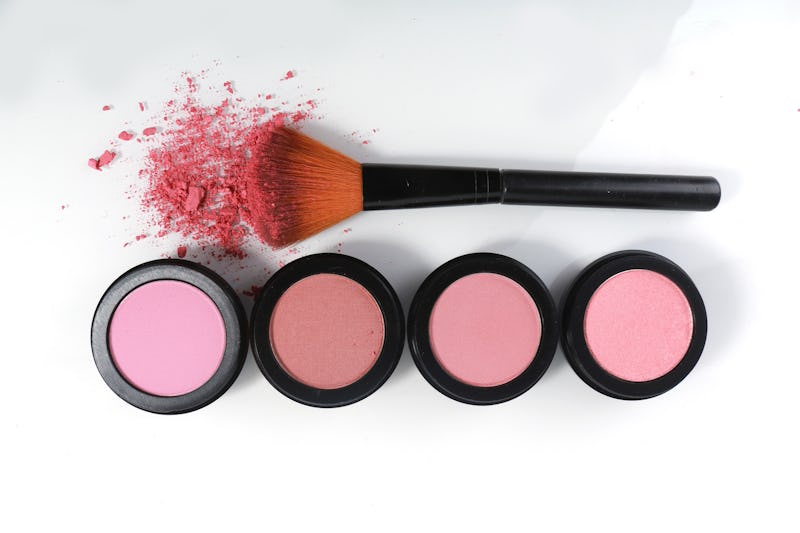 Trying to find the best blush for your skin tone can be challenging. A girl can run into a lot of trouble trying to pick out the most flattering shade of blush when each makeup brand has an entire spectrum to choose from. And that's just the pinks. Never mind the corals, peaches, roses, nudes, plums, mauves, and cinnamons that abound, just to name a few!
Every woman's skin tone varies slightly throughout the year, thanks to factors like sun exposure (and don't even get me started about aging). It's important to remember that just because pale pink powder blush was perfect in your teens, you won't look even more fabulous in a bronzed coral in your late twenties. Regardless of the season, or how many birthdays you've had, blush is always an important makeup tool to have in your repertoire. Blush brings out your inner glow, evens skin tone, highlights cheekbones, and helps give your face definition. Most importantly, it's fun to wear.
Find the famous fox that resembles you best to discover the most flattering blush for your skin tone.
Dark Skin Tone
If you are blessed with beautiful dark skin, let your sweet cheeks sing! With the depth of your tone, you are able to carry a lot of color. For a warm weather vibe, play with a bold red blush, a mid-range orange, or deep pink. For a more contoured, less made-up look, try a cinnamon or deep bronze tone. Pro tip: Blend your blush well to avoid doll-like pops of color, and steer clear of pastels.
Rouge Cream Blush in Red Cheeks, $6, Amazon
Medium Dark Skin Tone
Women with medium skin can amp up the color. Think rich raspberry rouge, colorful coral, or a pretty poppy. A bronzer, such as the one Kerry Washington is rocking above, looks magnificent in a mid-range brown tone or a darker gold hue. Don't be afraid of a little gold shimmer! The tone will make your skin glow. Avoid silver-toned glitter in your blush.
Pot Rouge in Raspberry, $30, Nordstrom
Medium Skin Tone
Lovely ladies with a warm olive skin tone have a world of color at their finger tips. For a subtle look like Eva is rocking above, a peach and bronzer duo will create a soft glow while contouring killer cheekbones. Corals ranging from light to deep in hue also work well on this range of skin tones. If you're nervous about using blush and bronzer together, watch blush application tutorials that teach you to apply blush like a pro!
Healthy Skin Custom Glow Blush & Bronzer in Natural Glow, $11, Amazon
Medium Skin With Golden Yellow Undertones
Women with medium skin that has yellow undertones are set to glow with rosy pink blush or pretty plum. Be careful with brown tones that might detract from your gorgeous glow. To get the perfect touch, make sure you have the right makeup brushes for blush and bronzer application.
Amazonian Clay 12 Hour Blush in Blushing Bride, $28, Sephora
Medium To Fair Skin Tone
Fair or medium skin with warm undertones looks ravishing with apricot shades. Based on how pale or dark your tone is, seek out a more golden or deep sun-kissed variety. Also complimentary to this group of ladies are light peaches (pale skin), or soft corals with brown undertone (medium skin) blushes.
Blush-n-Brighten in Golden Apricot, $30, Amazon
Fair Skin Tone
If you're blessed with pretty pale skin, choose a soft blush that won't overpower your delicate coloring. A classic pink blush is always a winner for women with fair skin. Before buying a new blush, step outside wearing the product and look in a mirror (or your smartphone camera). Store lights are either brutal fluorescents or soap opera-style lighting that's hard to find in daily life. A step out into reality will help you come away with the right color for you.
Cheekers Blush in Classic Pink, $3, Amazon
When all else fails, cult favorite, Nars Orgasm is a universal win. Seriously. Every woman in the world looks better after orgasm. It's a fact.
Images: Fotolia; Getty Images (6); Courtesy of Brands