Which Past 'Voice' Artist Would Have Won Tonight?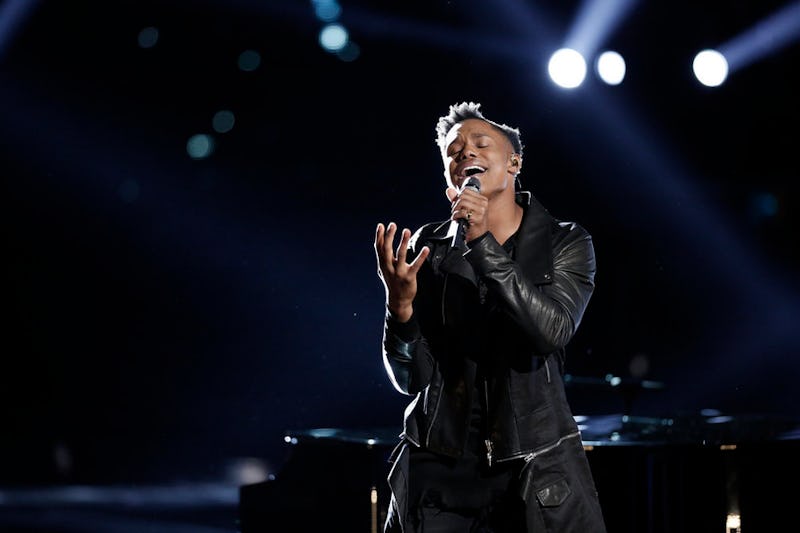 The producers are loving the homecoming theme this season and tonight is no exception. While last week's homecoming was for the coaches, this week was for the past contestants. Contestants and winners from seasons dating all the way back to the beginning came back to impress their coaches with their own singles and show the present contestants what they can look forward to. The homecomings of Craig Wayne Boyd, Vicci Martinez, Avery Wilson, and Jacquie Lee got me thinking — if they were they were competing against each other, who would win? After hearing all their performances there was one clear winner — Avery Wilson.
Don't get me wrong — all four singers did an amazing job. They've come so far since their days competing on The Voice stage and obvious why the producers asked them back. But Wilson blew me away as soon as he opened his mouth to sing his first note. His talent is so pure and natural that it literally blows you away. It's insane to think that Wilson didn't even make it to the Live Playoffs when he competed in Season 3. The then-16-year-old was eliminated in the Knockout Rounds in a major upset. Wilson was later signed by none other than Clive Davis — proving to his ex-coach, Cee Lo Green, that he made a horrible decision.
Wilson put himself on the map tonight with his performance of his single "If I Have To." It's an amazing song with powerful lyrics and insane vocals. Though all of the past contestants have amazing new songs, his stood out as being superior — and I can't wait to download it and listen to it on replay. But now that I've answered my original question, I have one more to ask you — is Wilson talented enough to beat out the crazy talent of this season? I'll let you answer that one on your own.
Image: Tyler Golden/NBC