The Most Iconic Episodes Of 'Making The Video'
In 1999, former music video conduit MTV bestowed upon its audience a very special series, and that series was Making the Video. The concept is simple: Before airing the world premiere of a highly anticipated music video (this was way back when the Internet was in its "make horrendous noises any time anyone has to use it" stage, and it wasn't exactly the ideal place to host a major music video debut), MTV would show the folks at home what went into its creation (e.g, so many green screens). Not only was it an educational look at music video production (e.g., I learned a lot about green screens), but it gave music fans a behind the scenes look at their favorite pop stars (e.g., those 'N Sync guys sure love to goof around in front of a green screen!).
The show ran for 14 seasons and has been on hiatus since 2010. Its final episode: the making of Katy Perry and Snoop Dogg's "California Gurls" music video. Though there are iconic episodes all throughout the series' 11-year run, Making the Video's strongest years were arguably its first four. Between the years of 1999 to 2002, Making the Video could not be stopped. The show pumped out 100+ episodes in four years, and every last one is terrific.
That said, I've identified the best episodes from those four years. How on Earth could I possibly do such a thing? They're all so beautiful! Well, I used a very scientific strategy: I looked at the list of episodes and wrote down the ones that made me gasp the loudest.
Here are the 16 best episodes from the best era of Making the Video, aka the episodes that made me gasp the loudest:
'N Sync — "Pop"
Remember when Wade Robson had to fill in for an injured Joey Fatone? MEMORIES.
Christina Aguilera, Pink, Mya, & Lil' Kim — "Lady Marmalade"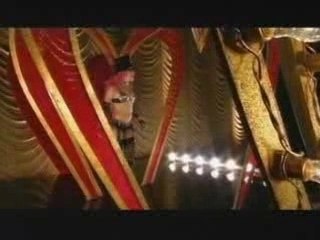 I mean.
Britney Spears — "Oops! ...I Did It Again"
Knowing this episode would be on later that afternoon, a few of my friends and I pooled our cash, walked to the nearest gas station, and spent all $15 on candy and ICEEs. We knew the "Oops! ...I Did It Again" premiere would be an event for the ages, and we wanted to be prepared.
Blink-182 — "All The Small Things"
Aw, look at Mark Hoppus, Tom DeLonge, and Travis Barker get their dance on!
Christina Aguilera feat. Redman — "Dirrty"
Toto, I don't think we're in The Mickey Mouse Clubanymore.
Destiny's Child — "Survivor"
No, it isn't special effects; Beyoncé Knowles, Michelle Williams, and Kelly Rowland really did dance in clunky combat boots. LEGENDARY.
Red Hot Chili Peppers — "Around The World"
I will never forget those weird tinfoil cubes as long as I live.
'N Sync — "Bye Bye Bye"
When I saw that rotating box room for the first time, I was like, "Oh, I guess I live in the future."
Jennifer Lopez — "Love Don't Cost A Thing"
That green screen dance break!!!!!
Mariah Carey — "Heartbreaker"
I could watch Mimi throw popcorn at Jerry O'Connell all day.
Jessica Simpson & Nick Lachey — "Where You Are"
HNNNNNNNNNGH.
Sisqó — "Thong Song"
A+ use of black light.
Britney Spears — "Stronger"
The dance studio rehearsal = everything.
Michelle Branch — "Goodbye To You"
Wait, why don't I own a pair of checkered slip-on Vans? Ugh, I'm so disappointed in myself.
Backstreet Boys — "Shape Of My Heart"
The Backstreet Boys are trading in the boy band life for the thespian life.
Janet Jackson — "Doesn't Really Matter"
Janet & co. just flawlessly executing choreo on a tilting platform, NBD NBD.