What It's Like To Have Mental Illness As A Teen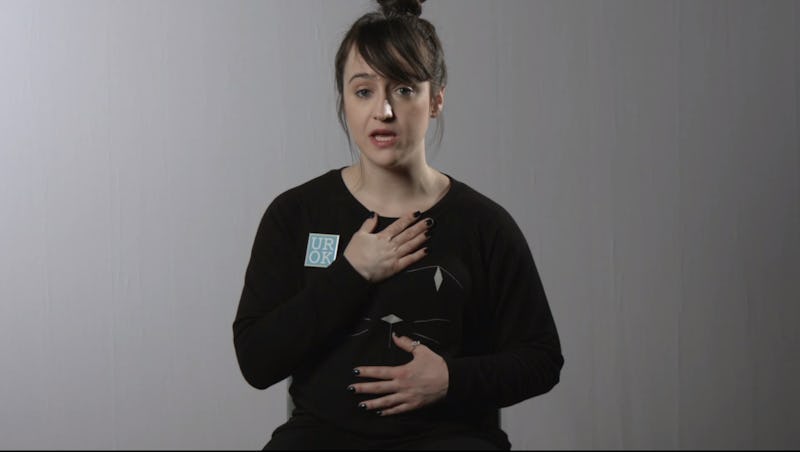 According to the National Institute of Mental Health, 46.3 percent of people between the ages of 13 and 18 suffer from a mental disorder. Over twenty percent of people in that age group have had or are suffering from a seriously debilitating mental disorder. Mental illness is incredibly difficult to deal with at any age, but it seems especially hard for teenagers, many of whom lack resources and stable support systems to help them cope with what's happening to them. In order to take on the unique challenges faced by teens with mental disorders, in 2014, Jenny Jaffe founded Project UROK, a nonprofit aimed at providing support and resources to teens struggling with mental illness.
On its website, Project UROK (It's pronounced "You Are OK" but I sort of love that it also looks like "You Rock") promises to "provide not only practical assistance, but also a sense of belonging, a sense of comfort, and a sense of hope" to teen visitors. Its chief mode of creating a community for teens is through a YouTube channel, featuring videos of contributors discussing their own teenage struggles with mental illness. Contributors range from adults recounting past struggles with mental illness to teens currently battling mental disorders; all of them show teen viewers that they are not alone, and that there is a light at the end of the tunnel. In one video, Jaffe, now 25, recounts her own struggle with anxiety and depression as a teenager. Though she admits that she still struggles with mental illness, she describes how, through therapy and medication, she has been able to have a full and happy adult life, saying,
I'm living such a full life that I really never imagined. I never imagined that anyone would date me, and I have an amazing long-term boyfriend. I never imagined I'd have friends, and I have this full social calendar. I have been able to do things I never in a million years thought I'd be able to do, 'cause I didn't even think I would let myself live long enough to do them.
One contributor you may recognize is former child star Mara Wilson (of Mrs. Doubtfire and Matilda), a friend of Jaffe's. Wilson has dealt with anxiety and depression from a young age, and she assures viewers, "You don't have to be depressed, you know, you don't have to suffer with it. You can get help. You can reach out." She even leads viewers through a simple breathing exercise, explaining that they can develop tools to deal with their anxiety. She discussed the need to destigmatize mental illness in an email to The Daily Dot, writing,
I think we need to change our attitude about mental illness. It needs to be taken as seriously as physical illness. In my experience, being open about it and owning it, not being ashamed is important. Those of us in the public eye should lead by example. For those not, realizing how many people also live with mental illness can be helpful.
Project UROK also offers teenagers an extensive library of resources for help with dealing with a variety of mental disorders. Find out more about the organization and how you can contribute at its website.
Image: YouTube