Stylish TV Moms That Inspired Us Through The Years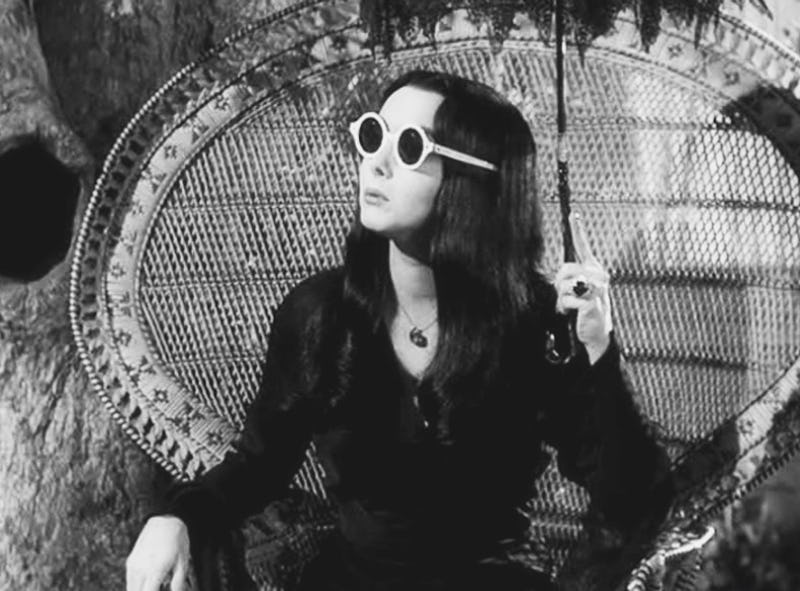 Ah, TV moms. They've shown their strength, righted their children's wrongs, and imparted wisdom that only a mother can give. But I want to focus on something different this Mother's Day: the most stylish TV moms of all time. From sporting '60s swing dresses to stylish staples, these moms showed the world that great style comes at every age.
Whether they've inspired IRL designers or simply become icons in the public mind, it's impossible to deny the power that stylish tv moms have had on the fashion world. Their timeless style paired with their confidence makes them just as important and impactful as real moms (OK, so maybe not "just as," but still). Fictional kids are probably equally as trying (and outfit-ruining) as living, breathing children, right?
While TV moms, like real moms, might have bigger things to think about than what outfit to wear that day, their style never goes unnoticed to those watching. From Betty Draper to Kitty Forman, I'll always have a place in my heart for these flawlessly dressed ladies who taught me life lessons while also schooling me in the art of getting dressed.
1. Betty Draper from Mad Men
Mad Men might be ending, but Betty Draper is a 1960's style icon that's here to stay. While she hasn't always had the easiest time being a mom or a wife, her style has remained on point. Her pleated skirts and constantly flawless lip color rank her high on the list of trendy TV moms.
2. Lily van der Woodsen from Gossip Girl
While she might not always have been the greatest mother, her style cannot be denied. With trendy Serena van der Woodsen as her daughter, she could have easily been overlooked, but Lily remains a fashion icon in her own right. The Upper East Side wouldn't be the same without her.
3. Marge Simpson from The Simpsons
Marge definitely has iconic style. After all, what could be more iconic than wearing the same thing every day? Although her outfit doesn't change, she's shown proven that simplicity is key. Her green strapless dress with red kitten heels is her signature look, and she never walks out the door without her pearls on.
4. Gloria Pritchett from Modern Family
With her thick Columbian accent and gorgeous body, this TV mom knows how to strut her stuff. She remains flawlessly dressed through hectic family vacations, holidays gone wrong, and pregnancy. Gloria sticks to her own attention-grabbing personal style, no matter what the occasion.
5. Victoria Grayson from Revenge
Another not-so-nice mom, Victoria is perfectly polished even when she's plotting her revenge. While her world is sometimes left in shambles, she's able to put a great dress and make everyone think that there's nothing wrong.
6. Tami Taylor from Friday Night Lights
This Friday Night Lights mom is the ultimate when it comes to parenting as well as style. She's able to juggle not only her crazy life, but also everyone else's and she looks great doing it. Whether she's sitting in the stands or in the office, Tami always looks great.
7. Kris Jenner from Keeping Up With The Kardashians
OK, so Kris Jenner isn't fictional, but she is on TV. Although she's sharing the spotlight with her fabulous daughters, Jenner always manages to stand out. She really knows her way around a designer wardrobe
8. Claire Huxtable from The Cosby Show
Claire Huxtable was able to hold down her job, family, and style with ease. This lawyer knew how to look professional while remaining true to herself. There's no doubt all those trendy Huxtable kids learned it from their momma.
9. Lorelai Gilmore from Gilmore Girls
While coffee might have been her most important accessory, Lorelai Gilmore was no slouch in the style department. As a single mom, she taught her daughter Rory the ins and outs of life and served as fabulous fashion inspiration through the years.
10. Morticia Addams from The Addams Family
With her fierce family loyalty and love for the color black, Morticia inspired some truly unique style. Although she never strayed from her signature goth-y look, Morticia always looked perfect.
11. Kitty Foreman from That '70s Show
Rounding out the list in Kitty Foreman. This fashionista showed everyone what the '70s were all about. From her kitchen aprons to her stylish patterns, this house-mom was an all-around champ in her era of style. Kitty's hair and makeup was never out of place, even when she was keeping everyone in line.
Images: AMC(1), CW(2), FOX(2), ABC(3), NBC(2), Getty Images(1)