Where Is 'Sabrina' Villain Libby Today?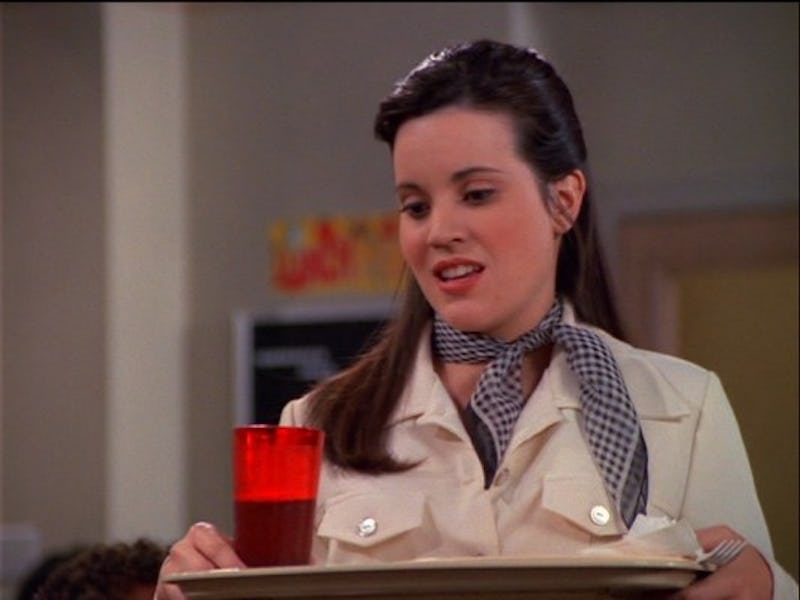 Superhero flicks have their villains, but perhaps none are quite as vicious as those found in '90s sitcoms. Case in point? Libby from Sabrina, The Teenage Witch . Played by Jenna Leigh Green, the popular cheerleader was part Blair Waldorf, part Alison DiLaurentis, and a much larger part brutal. She was Westbridge High School's ultimate Queen Bee, who, when she wasn't shaking her pom-poms or taunting Sabrina, was attempting to steal Sabrina's boyfriend, Harvey. The sassy brunette was definitely a force to be reckoned with, though I have to admit she was the most fabulous villain ever. (Hello, have you SEEN her periwinkle ensembles? Amazing.) It's no wonder that Libby was a fan favorite even though she was pretty much the worst — she paved the way for future villainesses on television for girls everywhere. Thank you, Libby, for your contribution to '90s TV.
Libby's time on Sabrina, The Teenage Witch ended after Sabrina left high school in 1999, which means Green's did as well. So what did the woman who played the notoriously evil Libby do after she graduated from the '90s sitcom? She's still in the acting business, and here's where you may have seen her behaving, err, "wickedly."
Dharma & Greg
Green guest starred on this sitcom for the 2002 episode "She's With The Band," which you can check out above. Green first appears at about 2:15.
Wicked
The actress hit the stage for Wicked several times — appropriate considering her past on Sabrina, The Teenage Witch. According to Broadway World, she appeared as a replacement for the character Nessarose (aka Elphaba's sister The Wicked Witch of the East!) on Broadway in 2003 and went on the first national tour as the character in 2005. She appeared again as Nessarose in the 2007 production in Los Angeles.
First Shot
In 2003, Green appeared in the TBS TV movie First Shot alongside Desperate Housewives star Doug Savant.
Open House
Green appeared in this real estate musical alongside James Duval and Rent star Anthony Rapp in 2004.
You Again
Green appeared alongside Betty White and Kristen Bell in this 2010 comedy about a woman whose high school rival gets engaged to her brother.
The Residuals
Taking her acting online, Green appeared in this 2014 web series about struggling actors attempting to book commercial gigs in New York City. Let's hope the actors don't bring Libby's signature attitude on auditions.
So what's Green dong today? According to IMDb, she's slated to star in a film titled Are You Afraid Of The '90s , about a woman whose nostalgia for her childhood decade literally haunts her. Kind of perfect for someone who started their career on such an iconic series. She's also performing as a singer all around New York City — check out her amazing pipes on this Frozen number.
What does Libby look like today? Check out the popular girl all grown up — including one pic with Sabrina's Gordie!
Images: ABC (screenshot) (2); TBS; Rebloggy