How 'S.H.I.E.L.D.' Can Expand Its Universe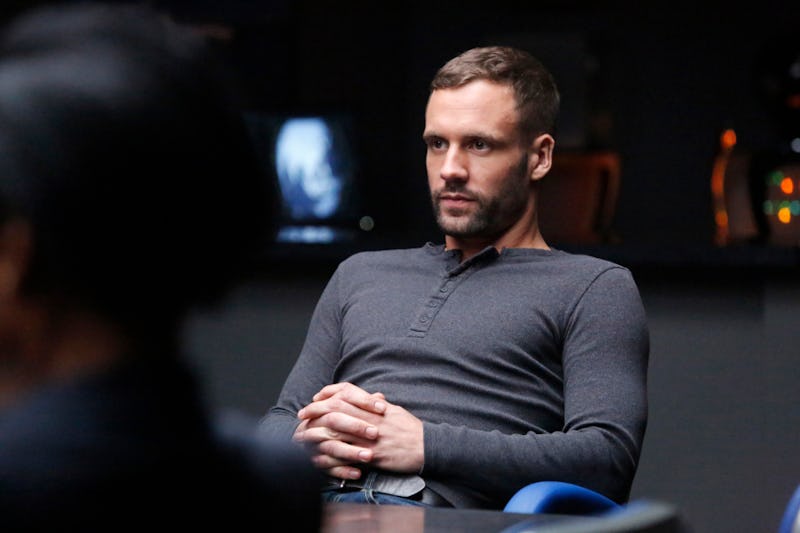 It's renewal/cancellation season for the major TV networks, and bombshells have been dropping all over the place. Buzz had been building steadily about a proposed spinoff of Agents of S.H.I.E.L.D. , with reports stating that this new Marvel series would be headed up by Adrienne Palicki's Bobbi Morse and Nick Blood's Lance Hunter, who were introduced to fans just this season. With the cache behind such a show, it seemed like a series order was a lock. But ABC ended up passing on the spinoff, though luckily it did renew both Agents of S.H.I.E.L.D. and Agent Carter for additional seasons (REJOICE).
Without being privy to the closed-door meetings that result in such decisions, I can only wonder why what I hoped would be Cagney & Lacey-style buddy cop comedy starring Hunter and Mockingbird didn't get a green light. (My guess: a premise that might dilute the flagship show.) But, if Marvel's television kingdom is looking to expand, I can make some suggestions as to how that might work. Here are my dream proposals for an Agents of S.H.I.E.L.D. spinoff, because Lance and Bobbi certainly aren't the only characters worthy of their own series.
Grant Ward Goes On A Quest To Think About What He's Done
S.H.I.E.L.D. seems to have been building to some kind of redemption for conscience-growing Grant Ward. Though personally, I think he's not just an unforgivable murderer, but also a blight on humanity. (See: cosplay crack above.) If Grant is going to leave his villainous days behind him, that's fine by me. But I want him to take it on the road. He's done too much damage to Coulson's team to ever be accepted into their fold again. A spinoff series could focus on Ward's remote missions; his method of making amends for all the evil he's done so far.
Skye Embraces Her Inner Superhero
Much of Season 2 has focused on Skye discovering and focusing her powers. I'm expecting the finale to produce some resolution in terms of the two families she finds herself stuck between. She won't hang around with her parents after she discovers that Jiaying's harmless guide routine is just an act, that's for sure. But I also don't see how she can rejoin Coulson's crew as if nothing ever happened. Skye is a legitimate superhero at this point, and I want to see her explore this new identity. She can be working under S.H.I.E.L.D., but there's enough story potential in her alone to send Skye off on missions to identify and steward her fellow Inhumans.
Two Words: Maria. Hill.
I don't know if Cobie Smulders is in the market for another full-time series gig after nine years on How I Met Your Mother, but I still need about 800 percent more Maria Hill in my life. She (aside from Coulson) has been the main link to the Avengers in S.H.I.E.L.D., and I'm just desperate to know what exactly she does everyday. Marvel Presents: Agent Hill? Yes, please.
Images: Mitchell Haaseth/ABC; Giphy (3)