A Cookie Butter Recipe That Will Blow. Your. Mind.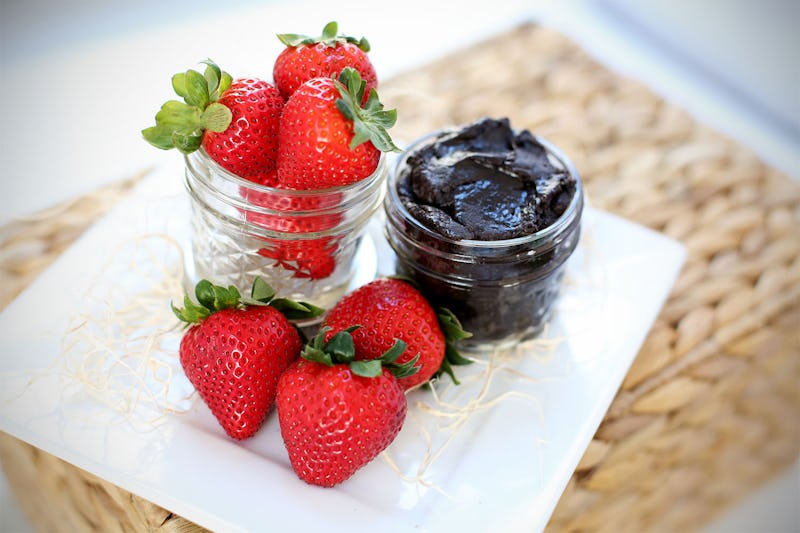 As anyone with a heart and soul can tell you, Trader Joe's Speculoos Cookie Butter, that delicious, sweet, dreamy dessert spread that's basically a cookie party in your mouth from the second you taste it, is one of the greatest food inventions since Nutella. Waltz into Trader Joe's for a jar of the good stuff, and leave a happier, more glowing person. Better yet — skip the trip altogether and try this ridiculously easy cookie butter recipe. Have a blender? Feel a need to go a little cookie crazy? PERF! You're fully equipped to get started.
A quick word of warning, first: this isn't exactly the healthiest thing you'll eat in the world — but the fact that it's so insanely delicious immediately makes up for what it may or may not lack in nutrition. Inspired by this recipe by the blogger geniuses at A Beautiful Mess, we decided to get a little adventurous with our cookie butter endeavors and try out a variety of different flavors to see which version we liked best. Oreos, gingersnaps, and good ol' chocolate chip all had their turns in the blender, where they got mixed together with butter, condensed milk, and evaporated milk — you know, the ingredients that make the world go 'round. After an hour of quality time spent in the fridge, our homemade cookie butter was just as good — if not better — than the store-bought version. And with just four ingredients, this recipe is basically impossible to mess up. The hardest part will be deciding which kind of cookie to use next.
Ingredients:
2 cups of cookies of your choice
1/2 cup melted butter
1/4 cup evaporated milk
1/2 cup condensed milk
Directions:
Pick your poison, and fill that blender full of your fave cookies.
Alternate between pouring in your butter, condensed milk, and evaporated milk, blending as you go. To make your cookie butter thicker, add more condensed milk. If you want it a tad runnier, add more butter or evaporated milk.
Blend and blend and blend until you have a goopy, cookie butter soup. You want your crumbs to be completely covered with the liquid mixture. Put your soon-to-be cookie butter in the refrigerator to chill for an hour.
Serve! We decided to pair our cookie butter with strawberries, apple slices, chocolate-covered pretzels, and more cookies. But the beauty of cookie butter is that you can eat it with pretty much anything! Spread it on waffles, crepes, sandwiches, eat it straight from the jar with a spoon... The world is your cookie butter-filled oyster. Isn't it nice to have options?
For more cool recipes, check out Bustle on YouTube.
Video: Bianca Consunji