CO Ends Game-Changing Birth Control Initiative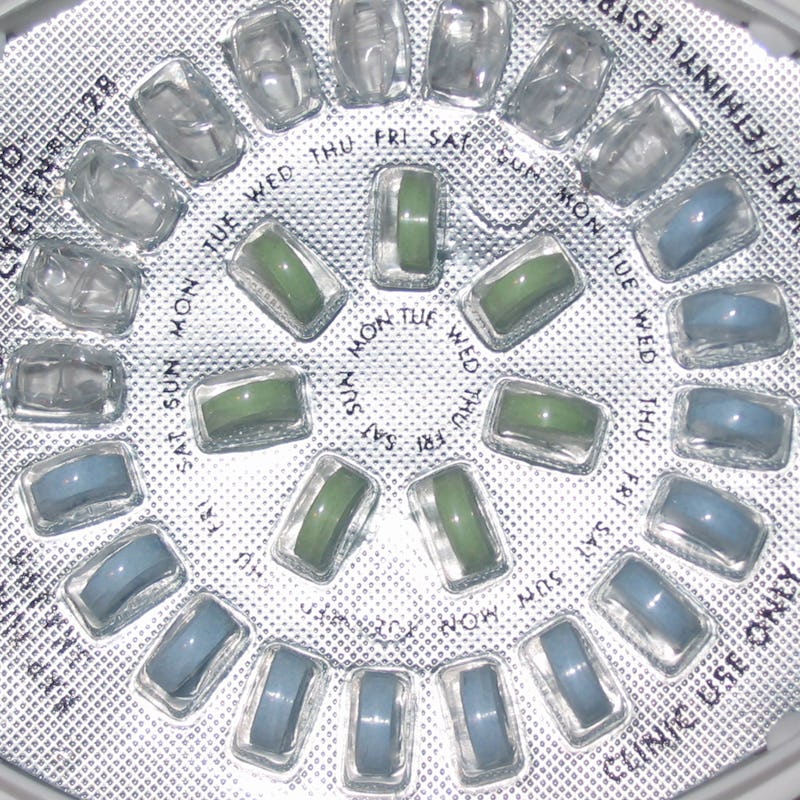 Despite being an obvious success, the Republican-run Colorado Senate voted to end the Colorado Family Planning Initiative (CFPI) in late April, which provided free or reduced long-term birth control, like IUDs and implants, to low-income women. Since the initiative began in 2009, Colorado's teen pregnancy rate has dropped 40 percent and the teen abortion rate has fallen 35 percent, which saved the state money in health care for teen moms and food programs for low-income parents. The progressive program made Colorado a national leader in family planning; the teen birth rates decreased quicker than any other state, according to the Colorado Department of Health. Now, the 68 clinics across the state that used the program's funds to provide birth control for low-income women are scrambling to find other sources of money to sustain the initiative.
The program's fate relied on the state legislature passing a bill that would have provided $5 million to keep the program running. The initial funds run out this summer. The $27.3 million that started the initiative came from an anonymous private donor, later revealed to be Warren Buffet's Susan Thompson Buffett Foundation. Unless another donor miraculously saves the initiative, every clinic must find their own funding in order to keep providing free or low-cost IUDs and implants to women who can't afford the pricey contraceptives on their own. If they can't, Colorado will take a major step backwards on family planning.
Eric Ferrero, Vice President for Communications at Planned Parenthood Federation of America, said in a statement to Bustle:
Colorado's program was a model for the country, and it was working remarkably well — helping young women avoid unintended pregnancy and finish school. It's outrageous that politicians in Colorado have turned their back on what works and turned back the clock on the progress we've been making on women's health.
Here's what doctors and other health professionals from some of the affected clinics across the state think of the decision not to fund the CFPI.
Liz Romer, director of Adolescent Family Planning at Children's Hospital Colorado
"Essentially, what it will mean for us is our budget will just decrease dramatically. We've made so many strides moving forward that any of us involved in this and who received money really can't imagine going back to where we were in 2009, nor do I think Colorado can afford to move in that direction.
"I worry that some agencies that got the money are better equipped to find alternative funding to fund the program than others, and some will just stop because they can't afford it.
"There's fiscal implications, there's health implications, and there's positive outcomes for teens. Republicans specifically, but people in the legislature, may need to confront some of their discomforts around this. When you've got something with such positive results and decreasing abortions… you can't be against abortion and contraception at the same time."
Roxy Arreola, Family Planning Clinic assistant at Community Health Services in Aspen, Colorado
"I think is not a good decision, since I work with these women on a daily basis, and as of right now, many are not on longtime birth control because we ran out of money to order more. Most of these women have already been on longtime birth control and are coming back to replace it. I have a list with over 20 people (seen in a period of two months) waiting to hear back from me when we get more IUDs and Nexplanon. It had a big impact on us and I wish they would've approved it."
Rebecca Cohen, Ob/GYN and family planning fellow at the University of Colorado Hospital
"I think it is awful and unexplainable because this is one of the most beneficial programs we've had in the state. Ideally it's not going to have much impact. We knew that because this was mostly supported by Democrats, there was a possibility that it would fail in the senate controlled by Republicans, so people have been trying to get donations to continue the program, but it's definitely going to have an impact on expanding things. Everybody's very committed to it, so we're not just going to close clinics, but we were hoping for state support.
"When we testified in front of the committee, people pretty much knew how it was going to end, but we weren't prepared for how we would be treated. A lot of the [senators] were on their phones and some left the room.
"It was very clear that they didn't care about what people involved in the program had to say and that they didn't care about how it was going to impact the health of teens in the state."
Susan Levy, executive director of the Boulder Valley Women's Health Center (where the program was first piloted in 2007)
"Obviously I'm disappointed, but I think more so, I am surprised that, in spite of clear evidence of the impact of the CFPI, the Senate committee still chose to vote it down.
"It's surprising that they would vote against a program that so clearly positively impacted the things they care about, such as decreasing abortions and decreasing the amount the state spends on welfare programs."
"I think one of the benefits that doesn't get talked about enough is that it created a whole group of clinicians that are now experts in providing these methods and educating patients in these methods. Historically, because they weren't used enough, there aren't a lot of people who know how... Some providers just aren't as up to date on the new standards for these methods, and now we have this whole group of providers across the state of Colorado who are experts in educating patients and inserting them."
Tony Cappello, public health director of the Northeast Colorado Health Department
"It is easy to see the many successes the Colorado Family Planning Initiative has had in just a short amount of time. However, what is unclear is how much of that success will be sustained into the future. It is unfortunate that such logical and bipartisan legislation can succumb to the all so often illogical habits of state politics. This bill would have better ensured the future success of teen pregnancy prevention, particularly in a time of decreased funding of public health services to address such issues, uncertainty in the Affordable Care Act's impact on such, and over-reliance on government assistance programs."
Images: Hilary Thomas, +mara/Flickr (1); Getty Images (1); Liz Romer (1); Roxy Arreola (1); Rebecca Cohen (1); Susan Levy (1); Tony Cappello (1)