Buy Britt's Gorgeous 'Bachelorette' Premiere Dress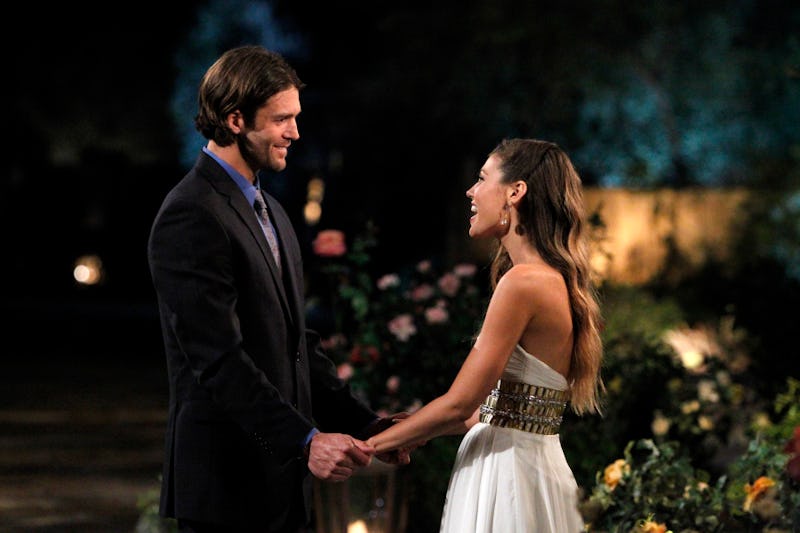 Other than the eligible bachelors making a splash tonight on the season premiere of The Bachelorette, Britt Nilsson's premiere dress was definitely a highlight of the night. In a Grecian-style evening gown, the 27-year old bachelorette was a complete stunner, rocking loose curls, and dangly earrings. Obviously, from how the night began, it seems that the bachelors also were drawn to Britt's classy and elegant style. I mean, seriously from the waist embellishment to the hip-hugging form, the dress was absolutely perfect on Britt's bod.
It wasn't exactly love at first sight when it came to picking out dresses. Britt explains, "I actually had a stylist who was so amazing. He helped me, we tried on a million dresses and that one, I just put it on and was like, 'This is the one!'"
Indeed, that was definitely the one, Britt! The dress was totally her style and matched her bubbly, warm personality completely.
But wait, that wasn't the most exciting part of seeing her dress debut tonight. If you became obsessed with her dress as much as I did, I've got some really exciting news: you can buy it! Yes, the dress is available online and is ready to satisfy all your evening gown needs.
Now while it may not be for the same occasion as Britt's, we can totally see this being rocked for those fancy nights on the town:
(Cassandra Stone 82266A, NewYorkDress.com, $498)
Such a gorgeous look on her:
Images: ABC/Rick Rowell; NewYorkDress.com