7 Cream Contouring Kits That Are Better Than Powders For That Easy, Sun Kissed Summer Glow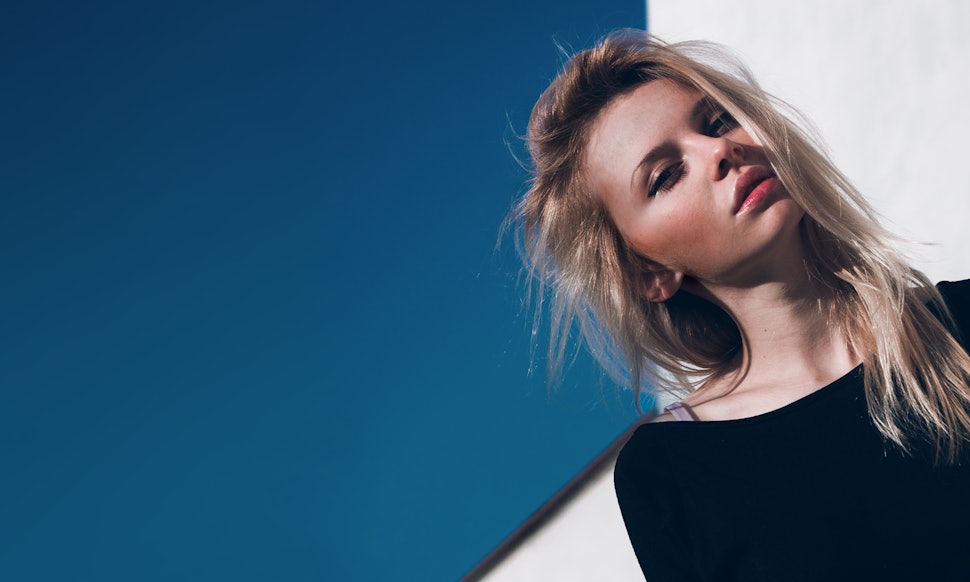 There's no better time like summer to do a complete makeup overhaul and try out new products that you would have never thought to use before. This includes swapping out powder bronzers for new cream contouring kits. So, what exactly is cream contouring? It's basically a combo of highlighting and contouring shades that are packaged into cream forms and mimic the consistency of foundation and concealer. Aside from being much more blendable than powders (you can even use your fingers to apply them), cream contouring sets have a number of benefits.
Many cream products have been created in a wide range of shades to fit a number of skin types, unlike powders that often come in only a certain amount of colors. An added bonus is that cream contouring kits feature everything that you need to help you create your desired look with both matte and shimmery highlighting shades as well as matte contouring shades.
Whether you're a novice or expert, cream contouring kits have it all and save you the hassle of having to scramble to use a ton of different products at once. Perhaps you've been inspired by the Kardashian/Jenner clan's contouring skills or you just want to naturally define your features — no matter what the reason is, these products can help you achieve any look.
Image: Fotolia
Cover FX Contour Kit
This contouring kit features four different shades of Cover FX's foundation that can be used for both contouring and highlighting. If you find that you favor one particular pan in the kit over time, you can purchase the full sized foundation from Cover FX instead of buying the entire kit again.
Cover FX Contour Kit, $48, Sephora
Anastasia Beverly Hills Contour Cream Kit
If you've ever struggled to find contouring products in the perfect shade, the Anastasia Beverly Hills Contour Cream Kit could be the solution. With three different palettes that range from light, medium, and deep, there's sure to be a kit that works for you. The palette definitely beats out its powder predecessor because the cream contouring shades offer a soft, dewy finish.
Laura Mercier Flawless Contouring Palette
This palette features a slew of contouring shades in a natural finish that will look anything but chalky. The shades in this kit are definitely more bold and dramatic than others, making it a gorgeous addition to any nighttime makeup look.
Laura Mercier Flawless Contouring Palette, $50, Sephora
Tarte The Sculptor Contouring Face Pencil
For the minimalist gal who prefers the barely there no-makeup makeup look, Tarte's cream contouring pencil is the answer. Simply trace the outer areas of your face that you'd like to contour with the pencil and blend. The travel-friendly packaging makes it easy to toss into your bag for contouring touch ups throughout the day.
BECCA Lowlight/Highlight Perfecting Palette
For days when you literally only have five minutes to do your makeup and find yourself running out the door, BECCA's palette will fit your contouring needs. Featuring a contouring shade and a shimmering highlight shade from the brand's Skin Perfector collection, this palette will leave your skin glowing beautifully on summer days.
Stila Shape & Shade Custom Contour Duo
Similar to BECCA's contouring palette, Stila's Contour Duo offers a clean, natural look. The combination of contour and highlight shades makes it ideal for days when you don't feel like fussing around with hoards of makeup. If you're not a fan of shimmery contour shades and prefer a matte finish in everything, this is the palette for you.
Viseart Corrector, Contour, Camouflage HD Palette