'The View' Responds to Sharon Osbourne Diss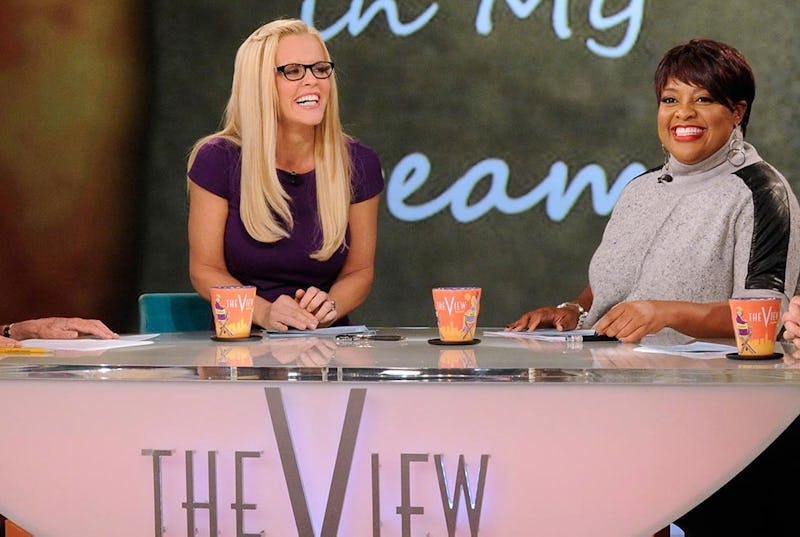 I'm not too sure why Sharon Osbourne felt the need to announce that everyone on The View — except the "divine" Barbara Walters, of course — can "go fuck themselves," and it seems like the hosts of The View aren't either. According to The Wrap, Jenny McCarthy and Sherri Shepherd have responded to Sharon Osbourne's diss, and both pretty much said the same thing: "Why?"
"Sharon and I've been friends a very long time," McCarthy told Entertainment Tonight of Osbourne. "She sent me roses two weeks ago, so who knows what her intentions were, but I love [Sharon] and I love The Talk."
As for Shepherd, she hasn't outright addressed the onscreen diss, but she did make a comment about it on Twitter while telling off another user who called her "the most racist...non Christian blob of bitternes [sic]": "Well... ma'am it's your opinion... there's always Sharon Osbourne."
In all fairness, when Osbourne made the comment, she did seem pretty out of it. It happened during yesterday's episode of the show she hosts, The Talk, when guest Arsenio Hall inquired what the difference between The View and their show is. She responded, her voice slightly slurred, praising Barbara Walters before commenting that the rest of the hosts — McCarthy and Shepherd included — can "go fuck themselves." It was such an awkward moment, I'm feeling secondhand embarrassment just from relaying the story to all of you.
Officially, no one from either network has made a comment yet.
Image: ABC