First Look At 'Sound of Music Live'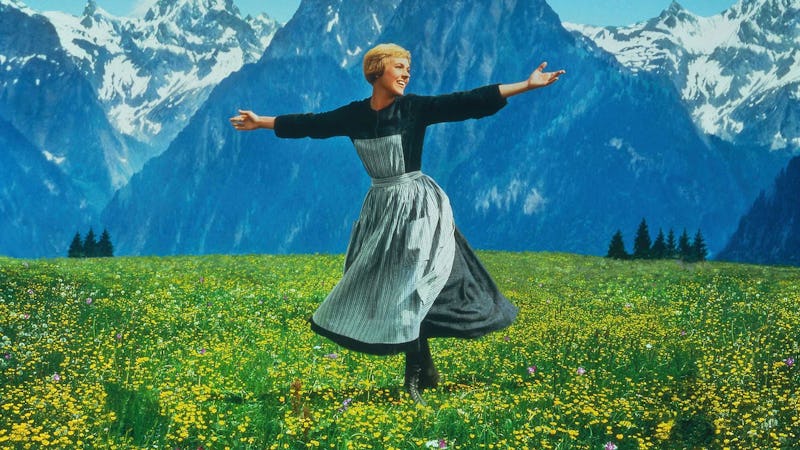 Here's a surprise: NBC is re-making The Sound of Music, and it actually looks... good. The first preview for The Sound of Music Live! starring Carrie Underwood was released on Thursday night, and while we want to hate NBC's live remake of the 1959 classic, it seems, judging from the trailer, that the three-hour performance might actually be worth tuning in to see. Who would've thought?
With Underwood as Maria, True Blood's Stephen Moyer as Captain Von Trapp, and several theater vets including Private Practice's Audra McDonald in supporting roles, The Sound of Music Live! definitely has promise.
The trailer showed the musical's cast rehearsing some of the movie's most famous songs and scenes, with Underwood narrating. "Nobody does stuff like this," she says. "The talent is off the charts. These people are amazing."
And if the ensemble's performances are even half as good in the event as they are in the trailer, than count us on board. While it's still hard to get over the fact that there's a Sound of Music re-make in the first place, we're much less nervous knowing that Underwood, Moyer, and the others are able to fill the roles so well.
The Sound of Music Live! airs on Dec. 5, for one night only. Watch the promo below:
Image: 20th Century Fox