What's On TV On Memorial Day, Because Going Outside Is So Overrated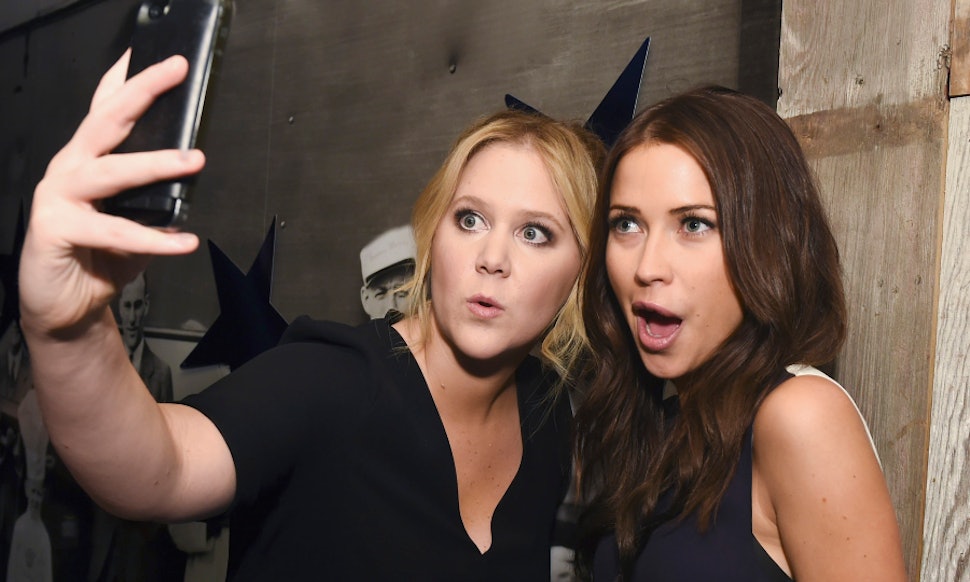 Can you feel it in the air? Memorial Day is here, which means it's nearly summer and it feels so good. Sure, it's not technically the actual season, but the amazing feeling of the sun on your skin, your toes in the sand, and barbecues grilling will make sure you forget that little fact. Of course, better weather doesn't mean you necessarily have to go outside, and luckily, there's plenty to watch on TV on Memorial Day if you decide to stay in and embrace the warming glow of your screen.
Just because marathons usually get all of the attention on holiday weekends doesn't mean they're the only options. Here's some must-see TV programming (listed in EST) you can either plan out your beach trip and BBQs around, or fill your entire weekend with.
Image: Matt Petit/ABC
'Grace Of Monaco' On Lifetime
This biopic debuted at the 2014 Cannes Film Festival and has suffered a lot of distribution issues in its long road to premiering in the United States. Finally, Grace of Monaco bows Monday night at 9 p.m., letting you finally see Nicole Kidman's portrayal of the iconic Grace Kelly.
Image: Lifetime
'Texas Rising' On History
This History Channel miniseries premieres Monday night at 9 p.m. and chronicles the Lone Star state's journey to becoming a state with a truly all-star cast. Texas Rising stars Bill Paxton, Jeffrey Dean Morgan, Olivier Martinez, Thomas Jane, Crispin Glover, Brendan Fraser, and so many more awesome folks.
Image: Prashant Gupta/HISTORY
'National Treasure' Movies On ABC Family
What better way to celebrate a patriotic holiday than watch Nicholas Cage steal the Declaration of Independence? ABC Family airs both National Treasure and its sequel National Treasure: Book of Secrets starting 5:30 p.m. on Monday for some historical action and adventure, Cage-style.
'Love & Hip-Hop Live: The Wedding' On VH1
'Saving Private Ryan' On AMC
The cable network will air this acclaimed and Oscar-winning World War II movie twice on Monday, at 2 and 6 p.m. Directed by Steven Speilberg, Saving Private Ryan stars Tom Hanks, Matt Damon, and Edward Burns.
French Open Tennis On NBC
Are you ready for some hardcore clay court tennis? NBC will air the first rounds of this tennis tournament at the Roland Garros in Paris at 12 p.m. Can Rafael Nadal and Maria Sharapova defend their championships? We shall see.
'Memorial Day' On The CW
The CW is going literal by airing this 2011 movie on the holiday itself at 8 p.m. Memorial Day the movie follows the stories behind three war souvenirs that a man (James Cromwell) explains to his young grandson.
Image: MemorialDayMovieUnOfficial/Facebook
'The Bachelorette' On ABC
The search for true love doesn't stop, even on Memorial Day. In this two-hour holiday edition of The Bachelorette , beginning at 9 p.m., comedian Amy Schumer guests on the dating show to school Kaitlyn's suitors in how to be funny.
Image: Matt Petit/ABC
'Captain America: The First Avenger' On FX
Celebrate America's real heroes by watching one of our greatest fictional ones in action in the first Captain America movie, airing Monday night at 8 p.m. on FX.
NBA Playoffs On ESPN
Remember the name Stephen Curry, because this basketball star on the verge of super stardom. Watch Curry and his Golden State Warriors play the Houston Rockets in Game 4 of the Western Conference Finals at 9 p.m.