Your Ultimate Weekly Summer TV Viewing Guide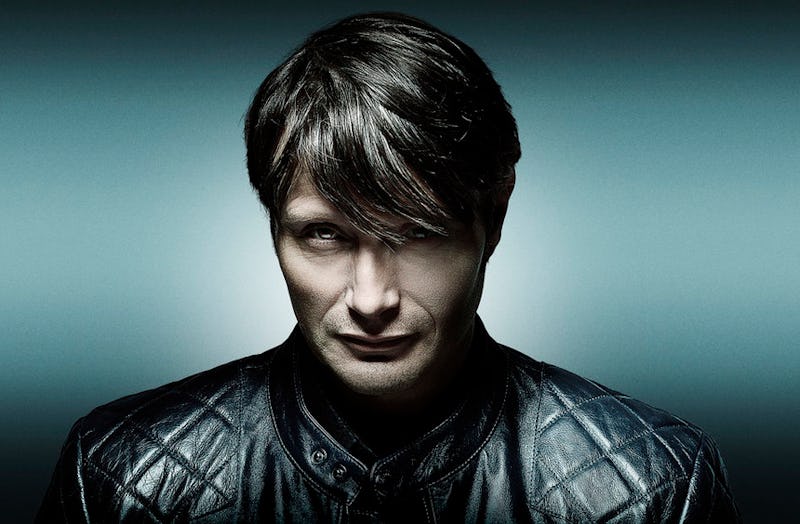 Summer TV has begun! Those not in the know may dismiss summer television as just reality dramas and competition shows, but we loyal veiwers know better. Not only do some amazing TV shows premiere over the summer, but the season is also the perfect time to catch up on and marathon the series you may missed when they were airing live. (Or purposefully skipped so you could wait and marathon them all at once.)
Seriously, I cannot explain the multitude of amazing new shows premiering and great series that are returning in the summertime. From new HBO dramas and the return of True Detective, to the premiere of Hannibal Season 3 (which is sure to be incredible!), summer TV could soon overtake fall with its pure awesomeness. Plus, Netflix, Hulu, and Amazon Prime are all determined to bring viewers recent seasons of the best shows on TV right now. So if you missed the tragic twist from Season 11 of Grey's Anatomy, any episode of Empire, or the final episode of Parks and Recreation, you've come to the right place. Here's how to check out new and old shows this season, starting with Memorial Day and on. Because this year, summer TV is the place to be!
May 25 - 31
On May 25, you can check out the two-hour premiere of History Channel's miniseries event Texas Rising. Then on May 26, tune in for the newest NBC reality series I Can Do That, which features celebrities challenging each other to taking on difficult tasks and talents. And finally Season 2 of Halt And Catch Fire premieres May 31 on AMC.
Once you check out all of those new series, you can start your marathon catch-up session with The Mindy Project. Hulu Plus is currently streaming the entire series.
June 1 - June 7
If you're still reeling from the Big A Reveal cliffhanger, you'll be glad to know that Pretty Little Liars returns to ABC Family on June 2. Also, don't forget to tune into Season 3 of Hannibal, which premieres on June 4. Then you can check out the Wachowskis' new Netflix series Sense8 which will begin streaming on June 5.
After that, it's time to marathon the newest season of Once Upon A Time to get your fix of Hook and Emma, plus the newest evil to plague our favorite characters in Storybrooke.
June 8 - June 14
This week is all about the season premiere of ABC Family's The Fosters on June 8. Or if you'd rather catch up on another ABC Family show, Pretty Little Liars Season 5 will begin streaming on Netflix on June 10. Just two days later on the 12, Season 3 of Orange Is The New Black will also hit Netflix.
If none of those series are what you're looking for, use this time to watch the entire first season of Aquarius starring David Duchovny. NBC airs the two-hour premiere on May 28, and then the whole first season will available on the network's website right after.
June 15 - June 21
This is a huge week for summer TV. ABC's The Astronaut's Wives Club premieres on June 18, but HBO brings out the big guns on June 21 with the Season 2 premiere of True Detective and the series premieres of both Ballers (starring Dwayne Johnson!) and The Brink.
Behind on Scandal? Netflix will stream Season 4 on June 20, so catching up before Season 5 will be a breeze.
June 22 - June 28
Comedy Central debuts its newest female-centric series Another Period, created by and starring Natasha Leggero and Riki Lindhome on June 23. It's the perfect new comedy series to get hooked on while waiting for Broad City to return.
Catch up on Marvel's Agents of S.H.I.E.L.D Season 2 when it streams on Netflix in June, and Covert Affairs Season 5, which will be released on Amazon Prime.
June 29 - July 5
The time has come. Teen Wolf Season 5 debuts with a special two-episode premiere on Monday, June 29 and Tuesday, June 30. And make sure to tune in for the series premiere of Scream, also on June 30 on MTV.
Catch up on Brooklyn Nine-Nine Season 2 on Hulu and pray that the Jake and Amy love story is going to actually, properly begin when it returns for Season 3.
July 6 - July 12
Hollywood Game Night returns on NBC Tuesday, July 7, but perhaps more importantly, July 12 marks the return of Masters of Sex. It's brilliant guys, seriously. And The Strain returns to FX for Season 2 on July 12 as well. Oof, that's a hard decision.
Once you've picked which summer premiere to watch, marathon ABC's Nashville, as all seasons are streaming on Hulu Plus.
July 13 - July 19
Denis Leary's sure-to-be hilarious new comedy Sex&Drugs&Rock&Roll premieres July 16 on FX, but let's be honest about what we're really excited to watch this week. It's all about the Wet Hot American Summer miniseries debuting on Netflix July 17.
Use the beginning of this week to watch the movie and acquaint yourselves with the characters. But for TV-watching purposes, catch up on two of ABC's great new comedies, Black-ish and Fresh Off The Boat.
July 20 - July 26
Sharknado 3: Oh Hell No! premieres on SyFy on July 22, and Bruce Jenner's new reality series begins July 26 on E!
Then get the tissues ready and watch the most recent season of Grey's Anatomy, which includes the big (SPOILER ALERT) McDreamy goodbye.
July 27 - Aug. 2
TNT's unscripted series Cold Justice returns on July 31 with the spinoff Cold Justice: Sex Crimes in tow.
It's time to marathon Season 6 of Modern Family on Hulu, and hope and pray that the Andy/Haley storyline will get resolved as quickly as possible. Who would have thought those two would be so freaking cute together?!
Aug. 3 - Aug. 9
Check out the return of America's Next Top Model on The CW, as well as the premiere of Craig Robinson's newest series Mr. Robinson on NBC, both on Aug. 5.
Then it's time to re-watch the last few episodes of How To Get Away With Murder's first season. You know you missed something important during its first airing, when you were screaming through half the episode.
Aug. 10 - Aug. 16
HBO's Show Me A Hero, the new series from The Wire's David Simon, finally premieres on Aug. 16!
And while you're on HBO, check out the latest seasons of Veep and Silicon Valley, because both are excellent, hilarious comedies.
Aug. 17 - Aug. 23
Perhaps AMC's newest series Fear The Walking Dead will premiere by now? It doesn't have an official premiere date yet, but here's hoping!
In the meantime, watch the epic first season of Empire on Hulu Plus. Cookie alone is worth the marathon.
Aug. 24 - Aug. 31
TNT's newest drama Public Morals, a police drama set in the '60s from actor/director Edward Burns, premieres on Aug. 25. Then ending the summer is the premiere of Awkward's fifth and final season on Aug. 31 on MTV.
And as your final marathon of the summer, do yourself a favor and watch the final season of Parks and Recreation. Because what better way to head into fall than in a puddle of happy tears?
Images: NBCUniversal (2); Colleen Hayes/NBC; Eric McCandless, Craig Sjodin/ABC; Chuck Hodes/FOX; Michael Desmond/SHOWTIME; Saeed Adyani/Netflix; Screenshot/Comedy Central; Prashant Gupta/HISTORY; Patrick Harbron/HBO