Monet & Vaughn From 'MAFS' Are Still Divorced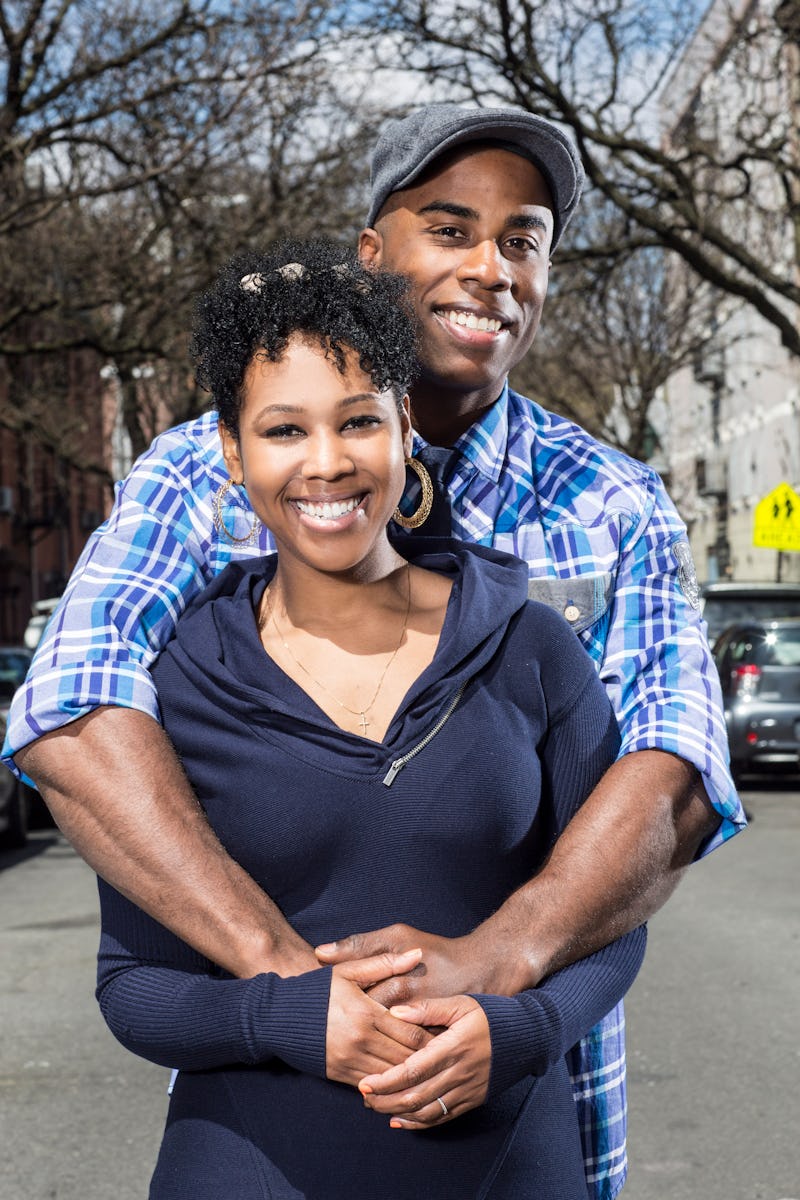 Surprisingly enough, the crazy Married at First Sight method of expertly pairing couples for happily wedded bliss worked really well in Season 1 — except for Monet and Vaughn. Although they began as seemingly the most compatible couple, it was quickly obvious that wasn't the case. They constantly argued, Vaughn turned into a bit of an ass (who can forget his threesome suggestion?), and their few moments of happiness together were fleeting. They just weren't meant to be, despite what the matchmaking experts might have thought in the beginning. And, now that they've been apart for awhile, where are Monet and Vaughn from Married at First Sight now? I'll tell you where they're not: In any kind of relationship with each other.
Honestly, who was surprised when, after the six weeks on the show were up, they decided to divorce and go their separate ways? It's seriously for the best, and I think it was a good experience for them, even if it was a miserable six weeks. Monet got to find out that she's way too independent for the traditional marriage she thought she wanted, and Vaughn got to find out he needs someone who is super into those traditional gender roles that Monet now knows she can't live with. They may not have been able to make their marriage work, but I bet their subsequent relationships are going to be way more successful because of what they learned about themselves during the experiment.
But, anyway, back to the more important question at hand: What are Monet and Vaughn up to these days? Thanks to the fact that Monet's super active on social media, we know she's enjoying the single life again. She's been doing the things she loves — like going out to brunch and having adventures with her girlfriends — that it was obvious she couldn't fully enjoy during the marriage experiment. She's even been hanging out with the girls from Married at First Sight, and it's so sweet that they're all still friends.
And as for Vaughn? He's also still single, at least, according to his Instagram bio, which states "still looking for her." He's been going on all sorts of vacations (Florida, the Bahamas) and, even after all the flack he got while on MAFS, he's just about exactly the same guy he was on the show.
I can't wait to find out who Vaughn settles down with for the long haul. She's going to need to be one extraordinary, understanding woman. And as for Monet? Well, I'm glad that she's now living her life according to her own rules.
Image: FYI