"Dancing Man" Party Celebrates Body Positivity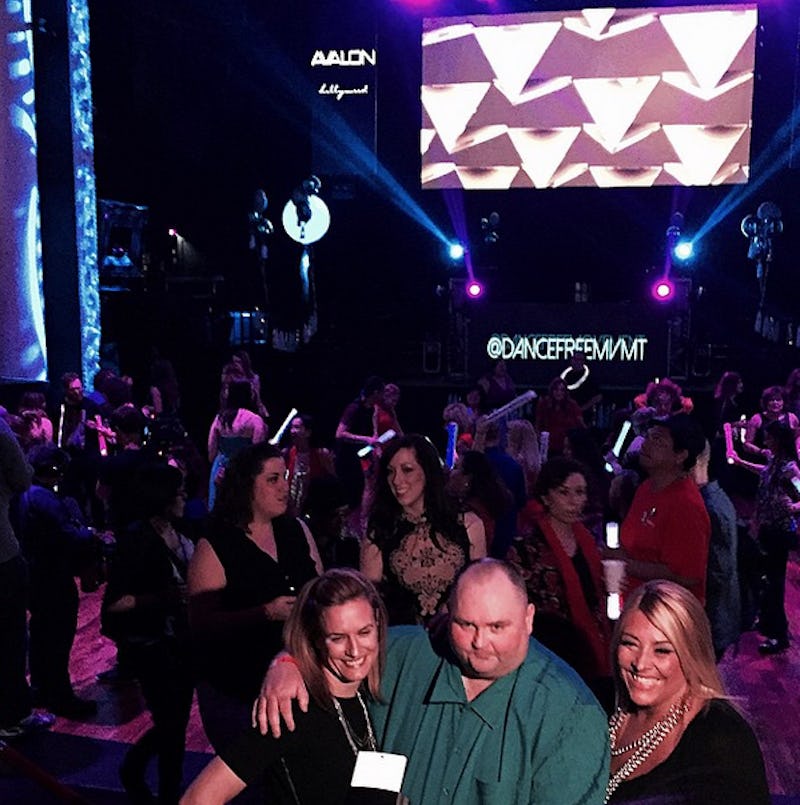 "Dancing Man" Sean O'Brien put his body shamers, well, to shame when he became the guest of honor at a dance party planned to combat the trolls who made fun of a viral photo of him dancing at a concert. After the photo was posted to anonymous imageboard site 4chan with the caption, "Spotted this specimen trying to dance the other week. He stopped when he saw us laughing," commenters bullied O'Brien because of his weight. But the last laugh is on them — because after reading these comments, The Free Thought Project writer Cassandra Fairbanks and 2,000 other people started the #FindDancingMan campaign to locate him and fly him from Liverpool, England to Hollywood for a party to get Dancing Man dancing again. The "Dance party for #dancingman" GoFundMe page has raised $40,830, which was used to fly O'Brien to Los Angeles — he also made a stop in New York to dance with Meghan Trainor on the Today show — to donate to organizations like The Cybersmile Foundation, which combats online bullying, and, of course, to throw the party of the century. The party was held Saturday at Hollywood nightclub The Avalon, which in true Hollywood style featured a red carpet and paparazzi that night, and DJed by electronic musician Moby.
Special guest Monica Lewinsky spoke about how online bullying had touched her.
People wore "I Am Dancing Man" shirts to show solidarity.
O'Brien himself also spoke.
O'Brien now tweets as @Dancingmanfound, already with a whopping 83.8K followers.
The morals of the story? One, the Internet can be used for good or evil, to make people feel bad about themselves or to give them once-in-a-lifetime opportunities, and it's our choice which way we use it; and two, don't let the trolls get you down, because for every person who laughs at you, there are 2,000 who want to dance with you.
Images: officialfahlo, mrfalcon/Instagram