The Gang's All Here For 'Entourage' — EXCLUSIVE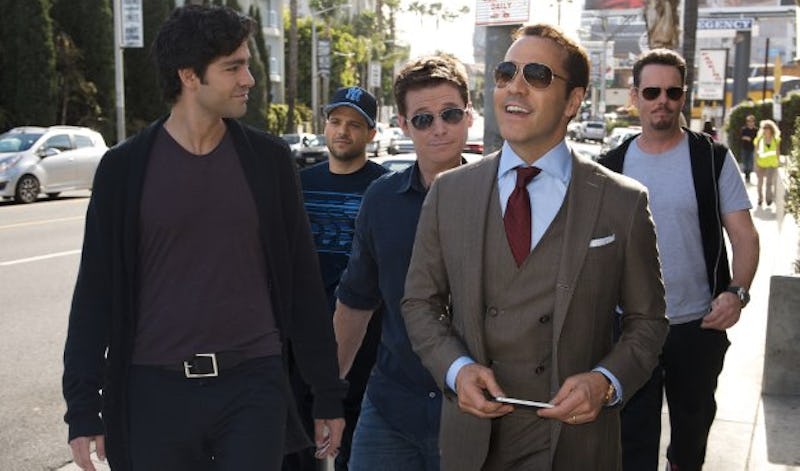 Eric Murphy, otherwise known as "E" on the HBO show Entourage , has always been the good guy. He started out managing a pizza joint before he was plucked out of the mediocre and thrust into the unbelievable world of excess and fame thanks to his childhood best friend and superstar Vincent Chase. Vince made Eric his manager, and subsequently has surrounded himself with a bevy of friends as his close personal and professional connections, assigning them each a role — from E as his green but effective manager to his beloved driver Turtle.
It has been a few years since the gang — comprised of Vince (Adrian Grenier), Eric (Kevin Connolly), Ari Gold (Jeremy Piven), Turtle (Jerry Ferrara), and Johnny (Kevin Dilon) — have reunited, but with 2015's Entourage Movie, audiences will get to see the Hollywood gang back together on the big screen. The film includes all of the tropes the show so successfully exploited — hot cars, hotter women, the palm tree-laden streets of Rodeo Drive, pools that no one actually swims in, and even fan-favorite Sloan. The film also brings in a few new characters with the help of Billy Bob Thornton and Haley Joel Osment, playing a father and son duo from Texas.
See an exclusive featurette from the film below, and see why E is oh so crucial to the Entourage gang. The film hits theaters June 3.
Images: Warner Bros.