A Smart Sports Bra That Tracks Your Biometric Info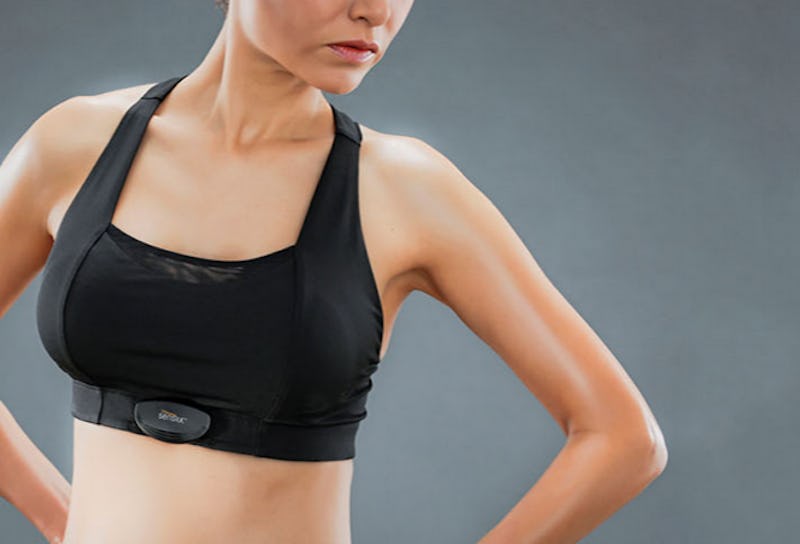 Imagine if your favorite Lululemon sports bra had a love child with your Fitbit fitness wearable — that'd be something, right? That something is here: Sensilk made a smart sports bra called the Flight Bra. Considering researchers have been developing a smart bra that can detect early signs of breast cancer, it makes sense that we're able to make fitness tracking sports bras, now, too. But previous smart bras have been clunky, crude, and pretty unfashionable, which is why Flight Bra's design concentrates so much on high quality fabric, aesthetics, and comfort.
However, it wasn't easy. The challenges that the Flight Bra's design engineer had to face included things like creating a bra that could essentially fit women of all shapes and sizes, as well as ensuring the sensors were always situated near the heart, no matter how hardcore of a workout superstar you are. That means whether you're in a SoulCycle class or just going out for a walk, the sensors will stay as close to your heart as possible in order to retrieve accurate biometric information.
All the fitness tracking information gathered can be found through the Flight Bra's companion app, or with any wearables you might already have that can wirelessly pair up with your bra. Sensilk says that if you want to "collect information without feeling like you are part of a lab experiment," the Flight Bra is just for you.
If you're interested, it will be soon available for $140 through pre-orders.
Images: sensilk/Instagram, sensilk.com