More 'Little Women: NY' Is All But Guaranteed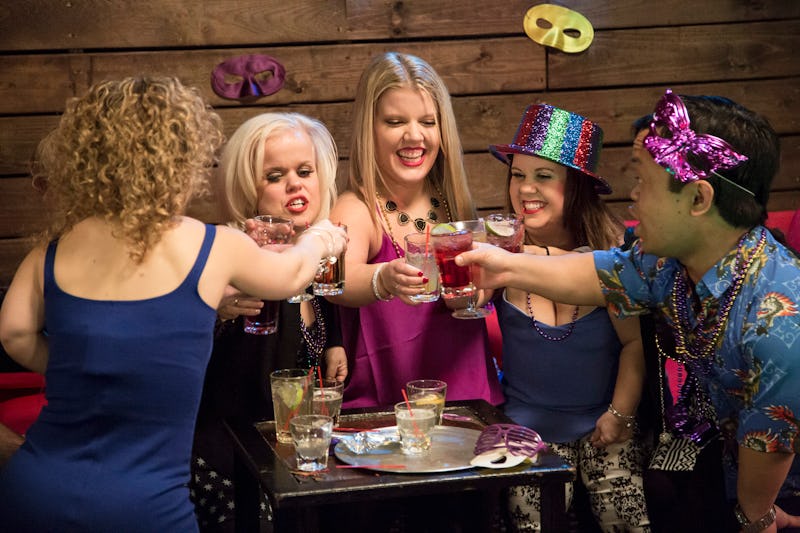 Spinoffs are tricky. You never know if you're going to build a successful franchise that will change TV forever, such as Bravo's The Real Housewives, or if you're going to create a short-lived monster that no one ever talks about again, such as American Juniors. So will the spinoff of Lifetime's successful docuseries Little Women: LA, Little Women: NY, return for Season 2?
The Season 1 finale of Little Women: NY airs Wednesday night, and Lifetime has made no official announcement regarding the fate of the spinoff just yet. Normally, this wouldn't be the time to start panicking, because reality TV shows don't always get renewed as the current season is still airing. However, Little Women: LA was renewed for Season 2 right before the Season 1 finale aired last July. Taking that into account, the fact that we don't yet know whether Little Women: NY will return for another season or not is cause for concern.
However, the Little Women franchise has been altogether successful. Season 1 of Little Women: LA reached a high of 1.4 million viewers, and the Season 2 premiere attracted 1.5 million viewers. Little Women: NY doesn't seem to have garnered quite as many viewers as its flagship series with approximately 1 to 1.2 million viewers each episode. This tweet from Little Women: NY cast member Lila, which links to a since-deleted Instagram post, seems to suggest that her show's ratings may even be on her mind.
Still, Little Women: NY's ratings aren't bad, and it seems likely that Lifetime wouldn't want to pull the plug on a part of a successful franchise just yet. The network can still get some mileage out of that Little Women name. In fact, a sneak peek of Season 3 of Little Women: LA will air during the Season 1 finale of Little Women: NY, so the network seems pretty eager to keep churning out this franchise. If Season 3 of Little Women: LA premieres soon, Lifetime is going to need some more Little Women content to air when that season wraps, and I hope more Little Women: NY is it.
Unless of course Lifetime has a spinoff just featuring Little Women: NY 's Jason in the works. I would totally be on board with that too.
Image: Zach Dilgard/Lifetime