The Reason Behind the Stodden-Hutchison Split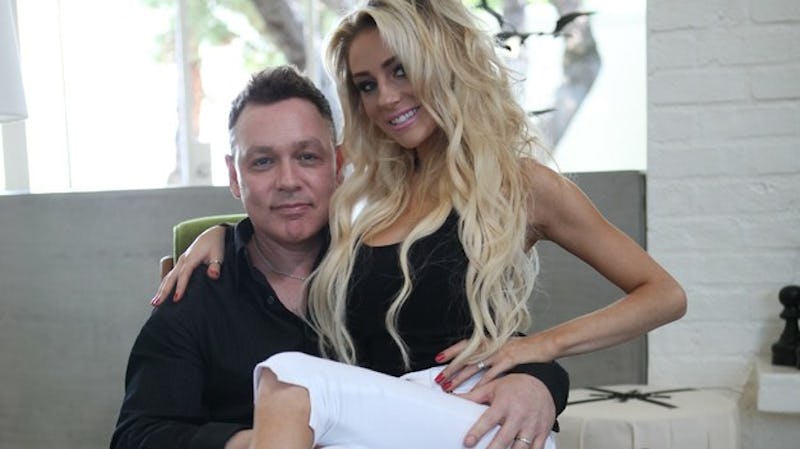 The announcement of the dissolution of the marriage between Courtney Stodden and Doug Hutchison probably took a total of three people by surprise. Stodden was, after all, only 16 when she married the then 51-year-old Hutchison, so more than half the reason we knew their names in the first place is because of how uncomfortable their union made everyone. Which is why when Stodden said they're divorcing because she "wanted to be free" It kind of just feels like the world just got a little bit less insane.
Stodden — who is 19 at this point, (not even old enough to legally drink in America) — opened up to E! about her split with former Lost actor Doug Hutchison. Her answer when pressed about what went wrong is the absolute least surprising thing she could have said: "My age, obviously," she said. "When I was sixteen I got my marriage license instead of my driver's license."
She then denies allegations that the split is purely for publicity, arguing that it wouldn't make sense for them to do that given how many people were already against them.
"I couldn't neglect my desires and wanting to embrace my independence and my freedom," she said of her time away from her husband while filming Celebrity Big Brother in the UK. So it's kind of like when a teenager goes to college and is away from parental supervision for the first time. Except instead of her parents it was her husband, because when it comes to the Stodden-Hutchisons everything is made weirder than necessary.
Other fun facts we learned from this interview: Courtney Stodden is the most casually glittery person I've seen in a while, and the former couple will continue to share custody of their dog, Dourtney.
Dourtney.
Image: VH1