Family Is Focus Of A Very Special 'Orphan Black'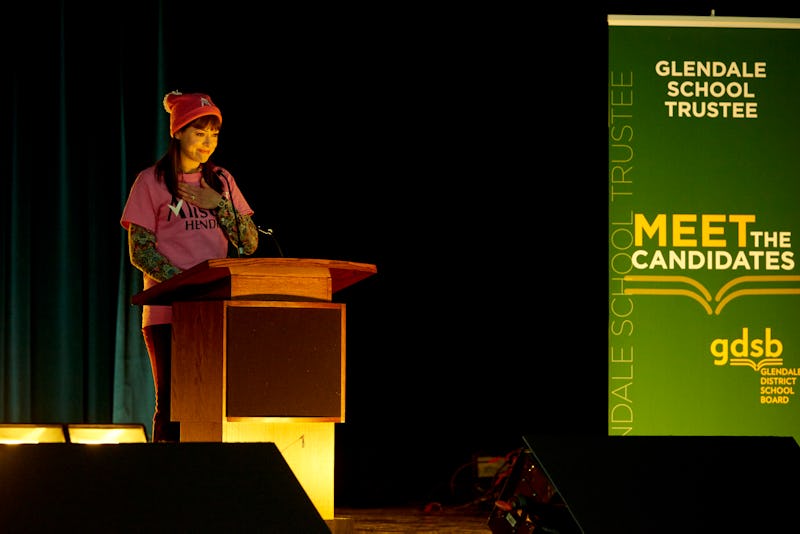 I never thought we would get a "very special" Orphan Black episode. But honestly, this show could do an entire musical episode with puppets, and the puppets only sing in Russian and probably none of us would think it's weird. That's just Orphan Black. So for this week's very special episode, the theme is "family," and we finally get a good long look at Alison's newest hobby: drugs. And not just drugs, but drug dealing, and also how to run a successful drug business. I never thought Alison as a drug dealer would take center stage on the show, ever, but here we are.
As she quickly learns, though, she can't do it alone. She would do it alone if she could, but she actually needs Donnie, and her high school sweet heart, Jason. Alison also needs her mom too, and we finally get to meet the woman who raised such a spitfire. I felt like Mrs. Hendrix was playing a very watered down Lucille Bluth, with 50 percent drinking, and like 25 percent less dramatics. Everything else was basically the same.
For Alison, everything hits at once. She's got to pay her drug kingpin the money her and Donnie have already collected; she's got to make a speech in her bid for School Trustee; she's got to convince her mother to sign over Bubbles to her; she's also got to pee into a cup for Cosmia, too. She's got a lot on her plate, and can she handle it? Sure can. If there's one clone who can juggle a million tasks and still manage to bring baked goods to the bake sale, it's Alison.
It's through all of this that she learns the importance of her family — both her actual family, and her clone family. Meanwhile, Sarah (wherever the heck she is) also learns the importance of family, as Mrs. S comes to rescue her, and then Helena and Mrs. S reconcile. Seriously, the only thing missing from this episode was a big group hug, or a Parenthood-esque family dinner.
Oh, but certainly this wasn't just a feel-good episode, right? Don't worry. There were still some Oprhan Black twists, like Alison confession to her mom that Cosima is her clone — and Mrs. Hendrix dismissing it as insane. Then Jason kissed Alison (who was really Cosima) and now I feel like we might see the end of the only clone marriage.
So what was the very important lesson we learned on Orphan Black? Keep your family close — and then keep them closer.
Image: Steve Wilkie