How Much Of Kim's Pregnancy Will 'KUWTK' Show?
Just when you thought you knew everything there is to know about the Kardashian family, they hit you with a huge surprise. In Sunday night's promo for the second half of Keeping Up with the Kardashians Season 10, viewers learned that Kim Kardashian is pregnant with her second child with Kanye West, which is so exciting for fans, especially after we watched Kim struggle to conceive this season and saw just how hard that was for her. But the question remains, now that Kim is pregnant, will we get to see that on the show too? How much of Kim's pregnancy will be on Keeping Up with the Kardashians when it returns? That's actually pretty hard to determine, thanks to a very tricky promo.
In the KUWTK tease, we see various clips of the Kardashians, but they're vague enough so you can't tell when exactly these events took place. When Kim reveals that she is pregnant while talking to Khloe, there's no way of knowing when that conversation happened. The only thing we see in the trailer that can be pinpointed to a specific date is the Kardashians' trip to Armenia, which took place from April 8 to 13. So we know that Season 10 of KUWTK will at least take us through mid-April, but until we can figure out when Kim got pregnant, or at least when she began telling people, we won't know what exactly to expect on the show. Watch Kim reveal the news in the promo below.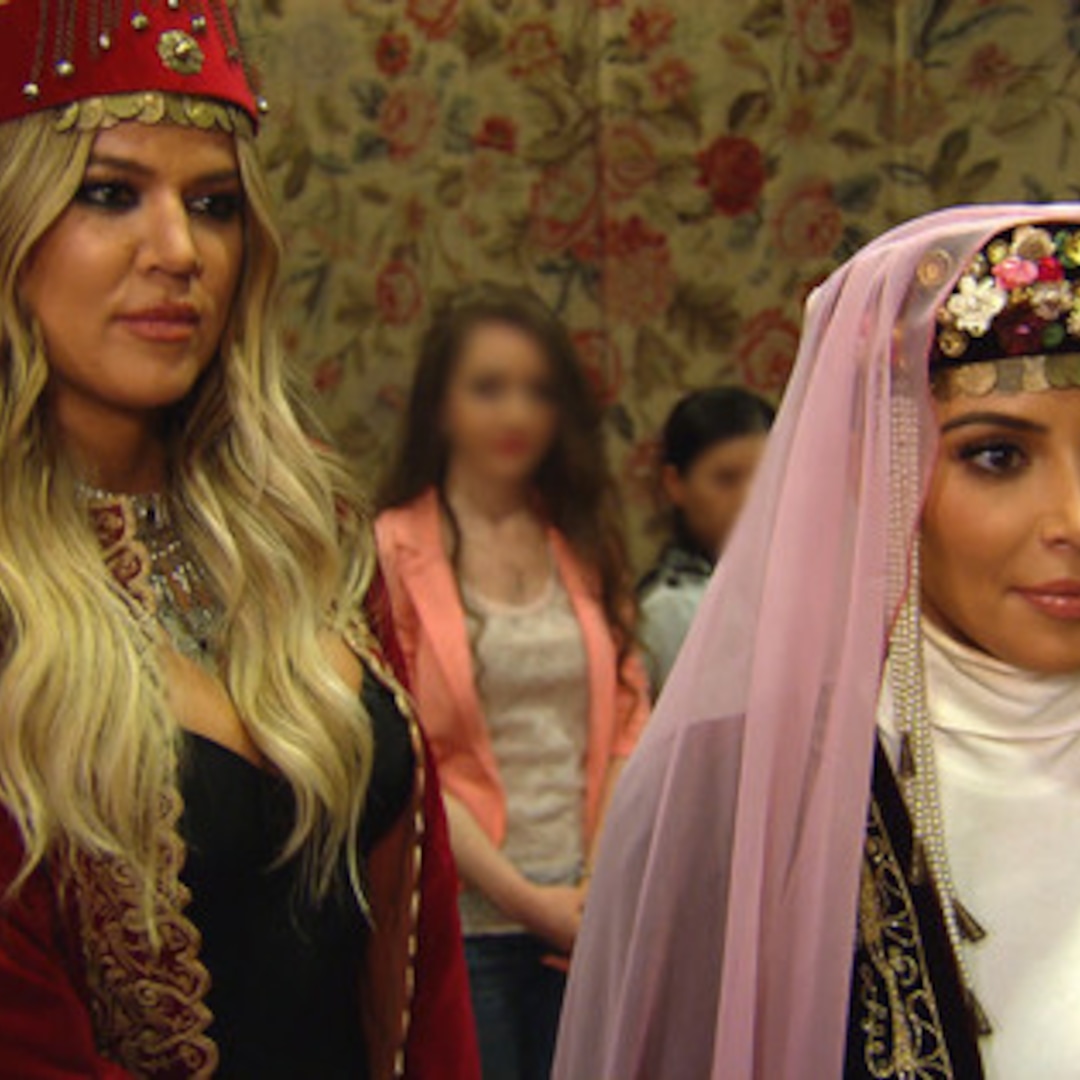 I hope that Kim's joyful news is the first thing we see when KUWTK returns, giving us episodes filled with her sharing the news with more family members, picking out amazing baby clothes, designing another nursery, and prepping North to become a big sister, but that might not happen. For all we know, Season 10 will end with that conversation between Kim and Khloe, making us go a whole hiatus before we get an inside look at Kim's second pregnancy.
Of course, there is one saving grace if that does happen: Instagram. Kim shares so much of her life on social media, why would this be any different? As this season of KUWTK showed, she desperately wanted another child, so she must be completely thrilled to be pregnant. How could Kim not share that joy online with all of her fans? Hopefully, that'll be enough to pass the time until KUWTK returns and reveals just how much insight we'll be getting into Kim's journey towards becoming a mother of two.