Celebs Show Their Support For Caitlyn Jenner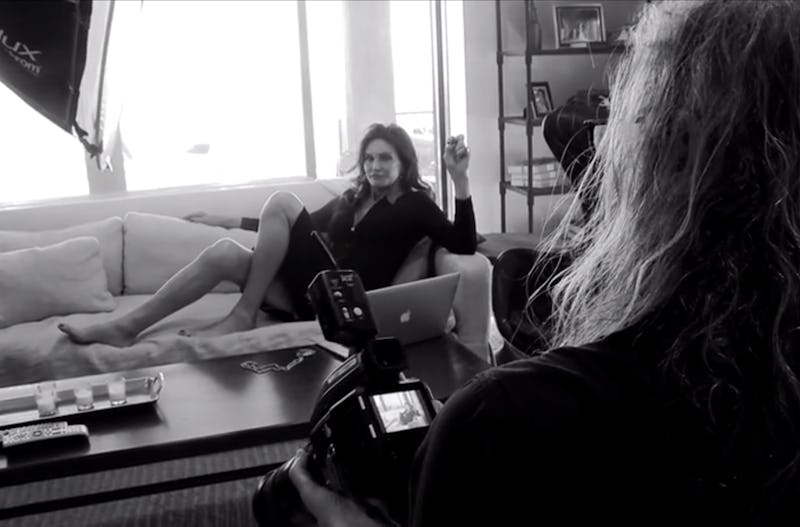 Kimye, I'm real happy for you, and I'mma let you finish, but Caitlyn Jenner's story is the one I'm celebrating today. On Monday, Kim Kardashian confirmed that she and Kanye are indeed expecting their second child — something that first came out in the promo for next Sunday's episode of Keeping Up With The Kardashians. But that news is nothing in comparison to Vanity Fair's latest cover girl. In the magazine's brand new issue, Caitlyn Jenner is finally introducing herself to the world, and it is nothing short of amazing.
Even though Kim K tried to break the Internet with her Paper Magazine photo shoot, it seems like Caitlyn is the one breaking social media. After Vanity Fair released her new cover photo, Caitlyn took control of her own narrative yet again by creating a brand new Twitter account — and she already has more than 430,000 followers.
Since the story broke, Caitlyn and her debut appearance to the world is all anyone can talk about. Her name is even trending worldwide. Aside from the Kardashian/Jenner clan themselves, many celebrities are pouring out their support for her with the hashtag #CallMeCaitlyn. Actors and musicians alike, from all different backgrounds, are tweeting in support of Caitlyn's new transformation.
But, first, because her voice is the most important, here is one of the first tweets from Caitlyn Jenner herself.
And now the celebrities who are supporting her through this exciting time in her life.
Check out her Vanity Fair interview below.
Image: Vanity Fair/Youtube