Amy Schumer Has A Bad Ambien Online Shopping Habit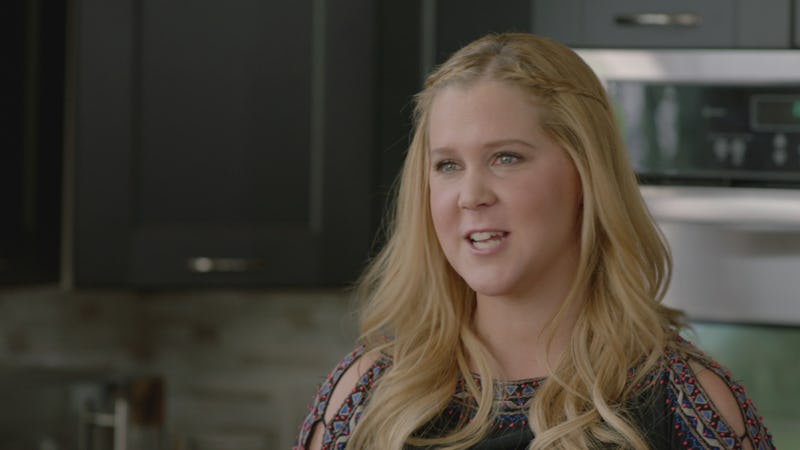 Things you should absolutely not do while under the influence: operate a motor vehicle, get a tattoo, have a serious talk with your S.O., and online shop. No, seriously. It's a nightmare. On Inside Amy Schumer , Schumer orders a mail order husband while on Ambien, and while things work out for her — I think? — may this be a lesson to us all. Put the laptops away before we go out for the night, because you do not know who will be ringing your doorbell a week later.
While waiting for her Seamless order, Schumer receives a delivery that is not the surf and turf she ordered. Instead, it's Vlad, a mail order husband, who Schumer ordered during an Ambien evening a few days prior. Vlad doesn't speak English. He doesn't wear shoes. He seems to not have any social skills of any kind. But that's OK, love is blind, because Schumer falls in love with the guy who is eating a lobster with the shell still intact.
The skit takes a weird turn — let me clarify, it's already weird, and the message that Schumer is going for is a little murky this far into the sketch — when it is revealed that Vlad is actually a merman. The two of them decide to spend the rest of their lives in the ocean, because their love for each other allows Schumer to breath underwater. True love is crazy, ain't it?
Then it all makes sense. While Schumer and Vlad start swimming away "Under the Sea," Amy Schumer starts a voice over apologizing for the weird skit saying she wrote the skit on Ambien, and she doesn't "know why we made it." See how full circle this came?
Images: Comedy Central