How To Dress Like Jess Mariano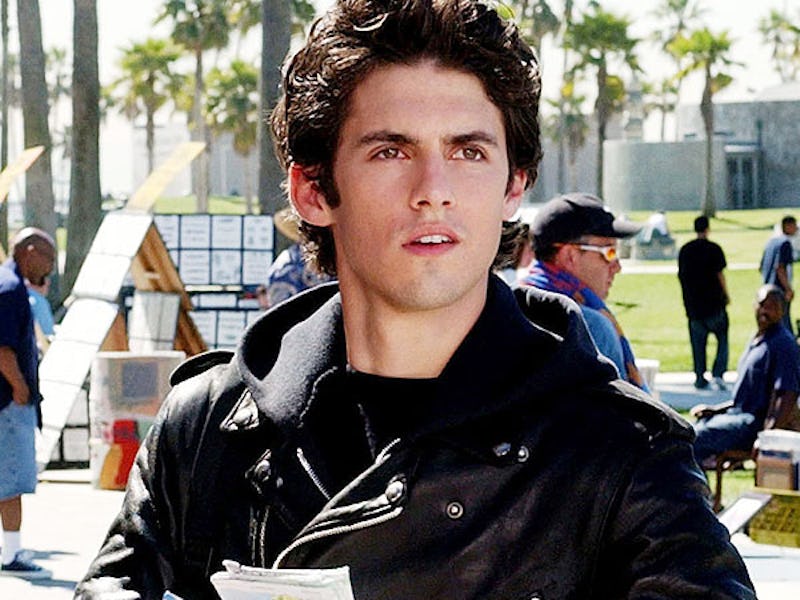 There are so many things that make up who Gilmore Girls' Jess Mariano is as a person — from his rebellious attitude to his love of books to his troubled background to his general inability to outwardly show emotion. Unless he was around Rory, Jess was a pretty laconic guy who tended to keep all of his emotions — aside from sarcasm — at bay. But, if there was one subtle way Jess consistently expressed himself, it was without a doubt through his clothing.
Jess may have not been the most emotional guy, but he really had a uniform of sorts that fell somewhere between '90s grunge and laid-back emo kid. A New Yorker through and through, Jess favored dark colors and leather over the soft, bright colors that most Stars Hollow's residents loved. He made sure his teen angst was evident to anyone who so much as laid eyes on him when he first showed up in town — and, as he got older, his style remained consistent (albeit a little more mellowed out). Unlike Jess' attitude, some things never change.
But what, exactly, makes up a Jess Mariano outfit? I'm so glad you asked, because I just so happen to be an expert in Jess' wardrobe. Not everyone can pull off the brooding character's style — he had a simple, but effortlessly cool look, and a dash of bad boy confidence is essential to pulling it off. However, if you want to give it a shot, then check out this pie chart that breaks down all of the elements of that classic Mariano swag.
Image: Warner Bros. Television; Dawn Foster/Bustle