How Similar Are Luke & Jess From 'Gilmore Girls'?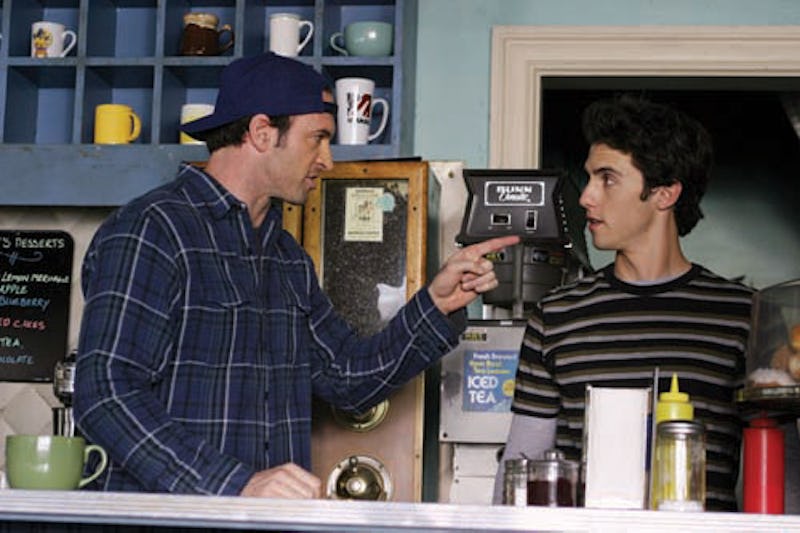 They might have not been father and son, but they sure acted like it. If you're a fan of Gilmore Girls , then there's no doubt you loved the relationship between Luke Danes and Jess Mariano. When Jess came into Stars Hollow as Luke's troublemaking nephew, Rory and Dean shippers may have been worried, but some viewers were excited to finally have a lovable bad boy on the show (sorry Tristan, but Jess beats you in that area). As much as we Gilmore Girls fans love to argue over if Jess was the right guy for Rory, it's time we talk about Jess' relationship with Luke.
Even though they gave each other a hard time — including Luke "stealing" Jess' car, Jess irritating Luke by dressing like him, Luke shoving Jess in the water, and Jess causing all those problems with Lorelai and Rory — there's no doubt that Luke and Jess brought out the best in one another. They might seem like opposites, but they're really not. Yes, they share a bloodline, but Luke and Jess have a lot more similarities than that.
To prove my argument, here's a handy-dandy Venn diagram to show you exactly how much Luke and Jess have in common
Images: The WB