Could Caitlyn Be The Face Of MAC Cosmetics?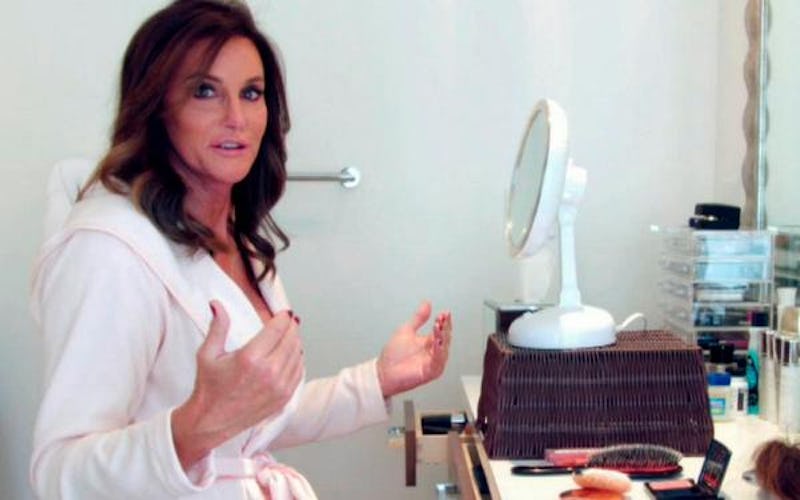 Ever since Caitlyn Jenner came out this week, the internet has been ablaze with commentary. While some criticism has been launched, the overwhelming majority of people appear to be wholeheartedly supportive of Jenner. That support definitely appears to extend outside of the general public and into the beauty world. In fact several beauty brands are rumored to be interested in signing Jenner on for a campaign. Currently, it's rumored that Caitlyn Jenner and MAC Cosmetics may be the first collaboration that we see, according to Page Six. If that's true, we can't wait!
On Monday, the cover of Vanity Fair broke and in true Kardashian-Jenner style, also nearly broke the internet. Caitlyn Jenner's debut made a splash and for good reason. The brave Olympian's decision to come out as trans acts as a symbol to all trans people that courage comes in all forms. Though many chose to focus on how stunning Jenner looks— and she truly does look stunning— Laverne Cox spoke out about the importance of recognizing the everyday lives and desires of the trans community who are not granted the privileges of appearing cisnormative like Jenner. Cox's emotional response was beautiful and meaningful.
While I completely agree with Cox, a MAC campaign for Jenner could only increase the visibility of transwomen in beauty a la Andreja Pejic. A campaign with Caitlyn wouldn't exactly be the first LGBTQ-friendly campaign. The brand's Viva Glam campaigns have featured stars like RuPaul, Ricky Martin, and k.d. lang. MAC is openly welcoming of the LGBTQ community, and a partnership with Caitlyn couldn't be any more perfect. Fingers crossed!
Images: I Am Cait/E!; Vanity Fair