Clumpy Mascara Is A Thing Now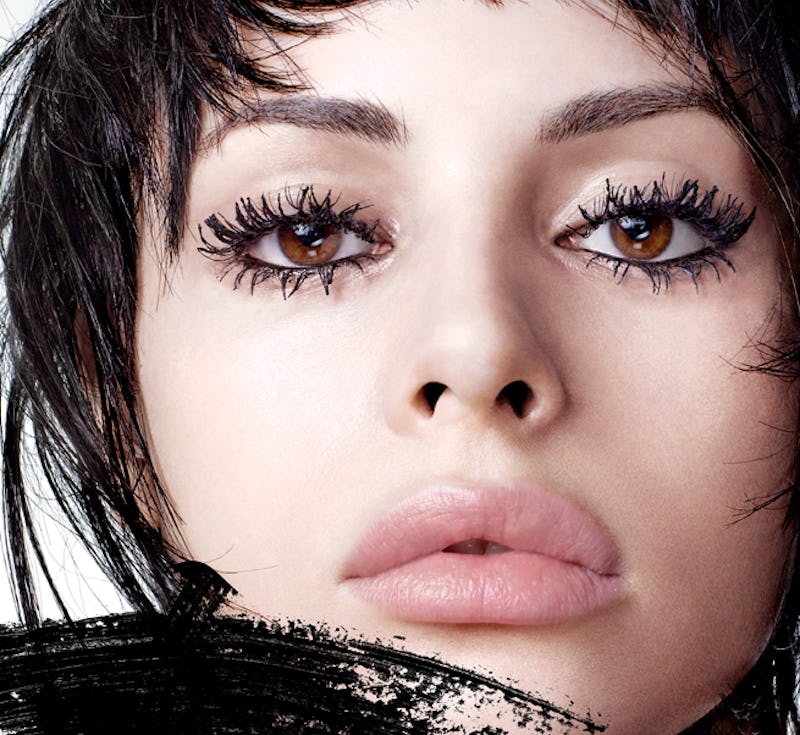 I feel like every girl has their own makeup secrets that they choose not to share, but such is not the case with awesome YouTube beauty gurus. I remember one valuable tip that I learned from ClothesEncounter's Jenn Im was to layer on mascara if you have thin, sparse lashes. I found it super interesting that she loved to put on three whole coats of mascara onto her lashes after priming them because it would give her a clumpy mascara lash look. At the time, she suggested using Maybelline's Volum' Express Falsies, but now there's a new Maybelline mascara that's specifically made for that messy chic look — it's called the Colossal Chaotic Clash Lash.
Before I started following her on YouTube, I always heard you should avoid layering too much mascara on because the weight of the cosmetic will end up making your lashes look super clumpy, unnatural, and even droopy. But considering Maybelline's newest edition to the volumizing mascara family, it looks like clumpy lashes is the new It look that everyone will be going for.
Yadim, Maybelline's global makeup artist explained to NY Magazine that this mascara is "about a look that isn't quite so perfect, it's a little rock and roll." If you want to rock the clumpy look or, as Maybelline describes it, "a perfectly sexy mess," then you can purchase the mascara for $7.99 on Maybelline's website.
Images: maybelline/Instagram; maybelline.com