How To Get Perfectly Clumpy Lashes In 2 Steps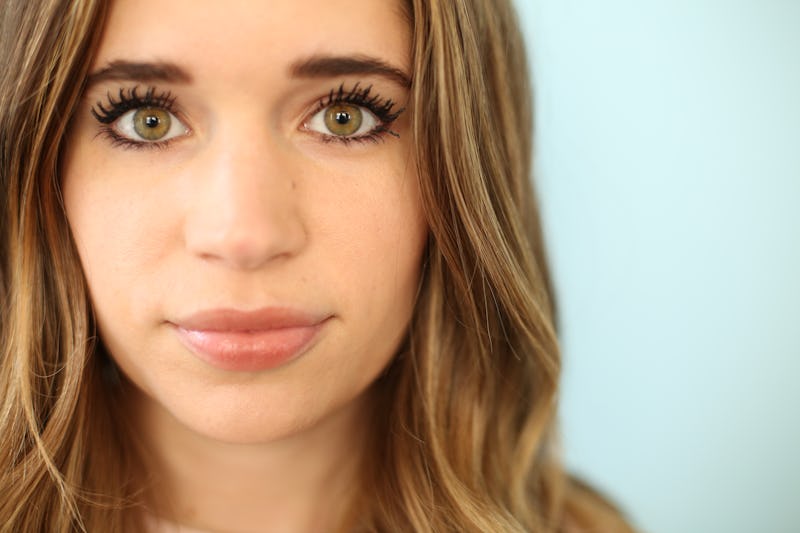 We've all been avoiding clumps like the plague, buying formulas that promise natural, doll-like fringe. But Twiggy was so chic, you guys, so we all need to be learning how to get clumpy eyelashes ASAP. The spidery look has been all over runways and red carpets recently, and although it seems like it would look crazy IRL, I'm totally into the idea of never having to worry about de-clumping again.
I'm personally always hunting for ways to make my eyelashes look fuller. No matter how many coats of mascara I swipe on, I'm convinced that my lashes are never long or full enough. Which is why this whole clumpy eyelash trend is growing on me — really quickly.
So after trying out the look myself, I think we actually might get along on a Saturday night. I mean, just think of all of those weekends, when after one coat too many, you had to start over — and made all of your friends late to that party. There's no more reason to fear such a disaster anymore, because clumps are cool now. They're here to stay and, thank goodness, only take two steps to accomplish.
First, a little peek at my inspiration:
Twiggy, why did we ever forsake your lash technique? Here's how to re-create the look, 2015 style.
1. Apply
Apply a coat or two of your favorite mascara, as usual (I love L'Oréal's Voluminous Miss Manga Rock Mascara, which is meant for a heavier application).
L'Oreal Voluminous Miss Manga Rock Mascara, $6, Amazon
2. Dab
Now the fun part: With a fresh coat of formula on the wand, simply dab the bristles all over your lashes —don't swipe through (that'll break up the clumps). Start at the base, and randomly work your way up and over, letting the clumps fall as they may.
Hellooo, volume!
Yep, I'm definitely digging this.
Images: Keystone Features/Hulton Archive/Getty (1), Bianca Consunji (1), Jenna Wexler (2)